As the days get longer and the temps warmer, it's time to expand our living spaces into the outdoors!  Bringing the indoors out and creating a space your family and friends won't want to leave can be easy and fun with a few simple strategies.
When pulling together an outdoor space first consider what you'll most be doing in the space – lounging around, eating meals, preparing food, entertaining, etc.  Or maybe you'd like to accommodate multiple functions. Giving some thought to how you'd like to use your outdoor space will help you establish the type of furniture you'll need – for example casual sofas or a table with chairs or both.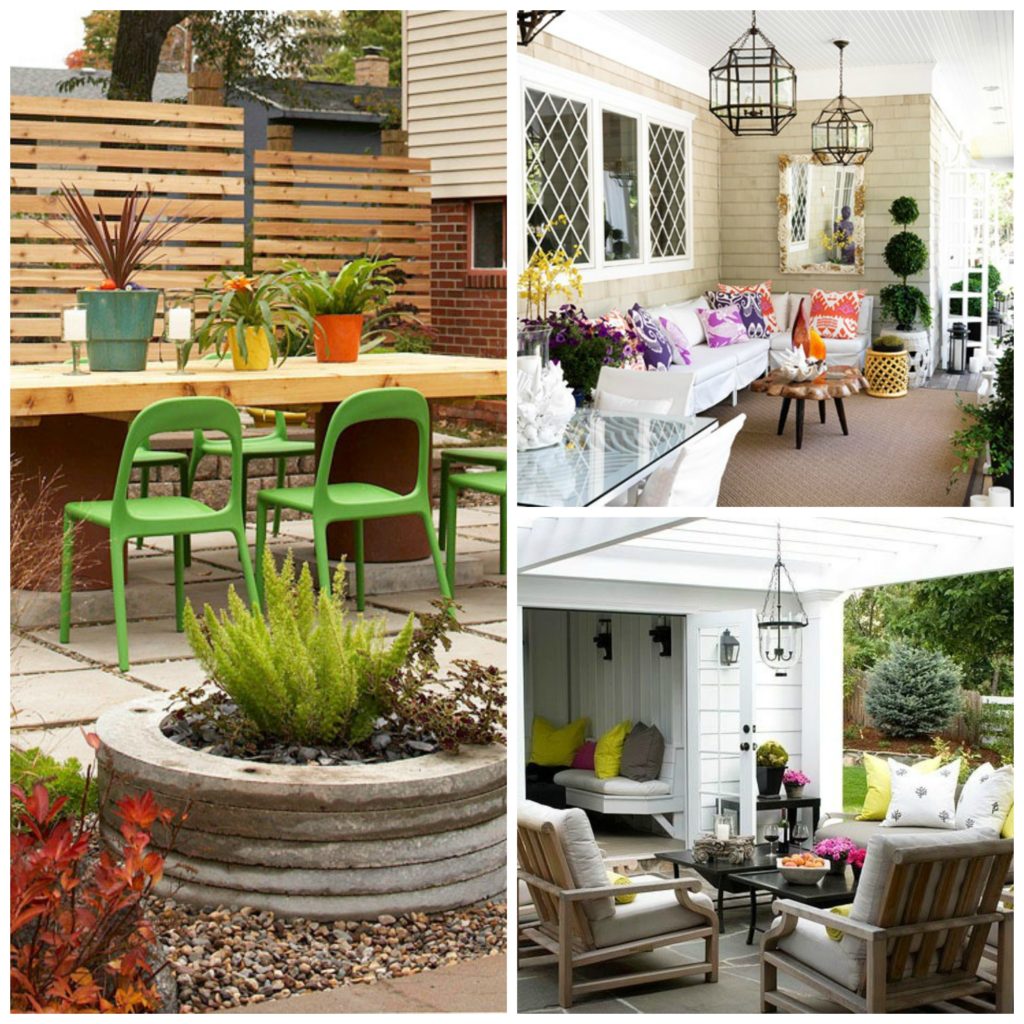 (PC: Better Home and Traditional Home)
Next consider the Color scheme.  Since today more than ever outdoor living spaces are considered an extension of our homes, I like to use a palate and style that is cohesive with that of the indoor living space – maybe pick up on some accent colors and play them up, as I've done.