Well it may not be official and those of us who have lived in Calgary for any amount of time know that it can snow in an instant – but for now, it sure looks and feels like Spring has Sprung!  And I couldn't be happier!  Spring time brings longer days, more sunlight, a sense of renewal and most exciting for me, gorgeous, fresh flowers!
I love incorporating fresh flowers into the spaces I create.  Bed side tables and an office desk are two obvious spaces to accent with fresh flowers.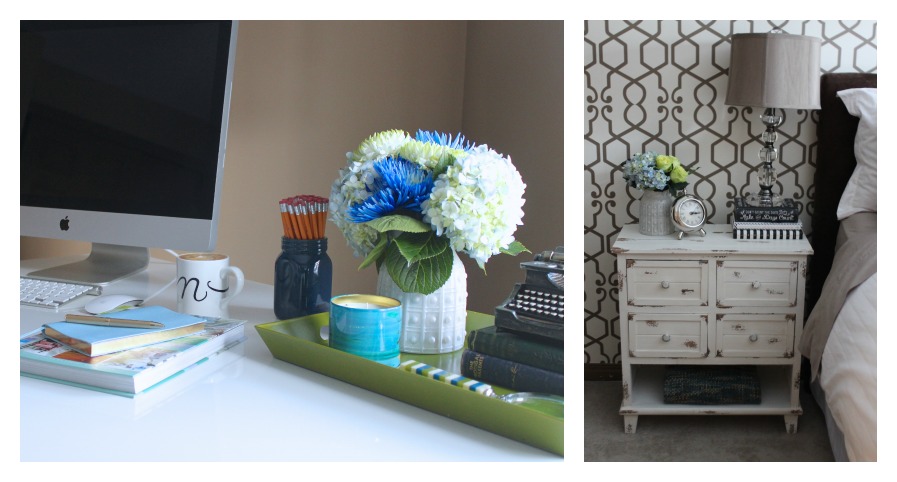 But how about a pop of colour and freshness in the mudroom or laundry room?  What a wonderful surprise as you walk through the door!  And how much prettier and joyful would laundry be!