How to Transition Your Space for Fall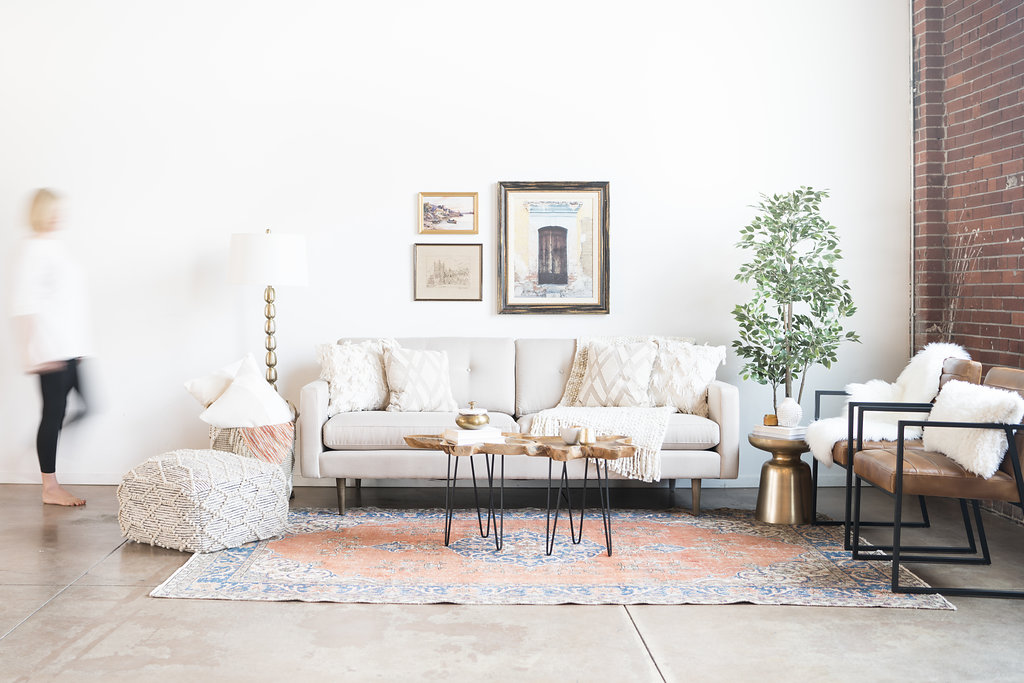 As the warm summer days transition to the cool and crisp days of fall, it's the perfect time to cozy up our interiors. But just like you wouldn't completely overhaul your wardrobe with the season, transitioning your space for fall doesn't require a total overhaul either. Instead it's about smart additions and working with what you have.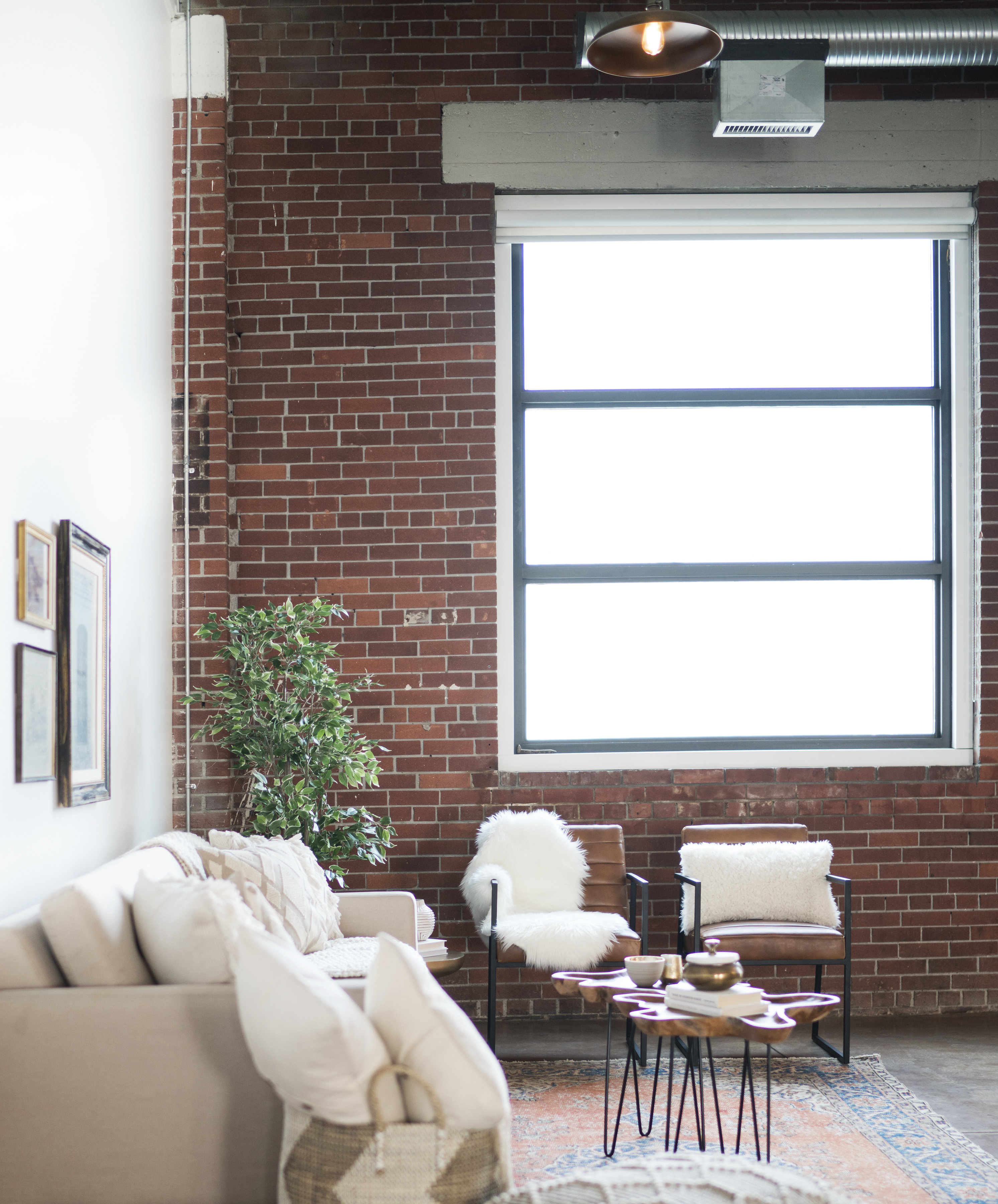 I approach decorating for my favorite time of year the same way I do when getting dressed for the season – layers, thicker fabrics, soft textures and cozy details. And no, you don't need to incorporate reds, oranges and yellows into your space to get it ready for fall. Rather focus on creating the feeling that fall inspires – warmth and comfort.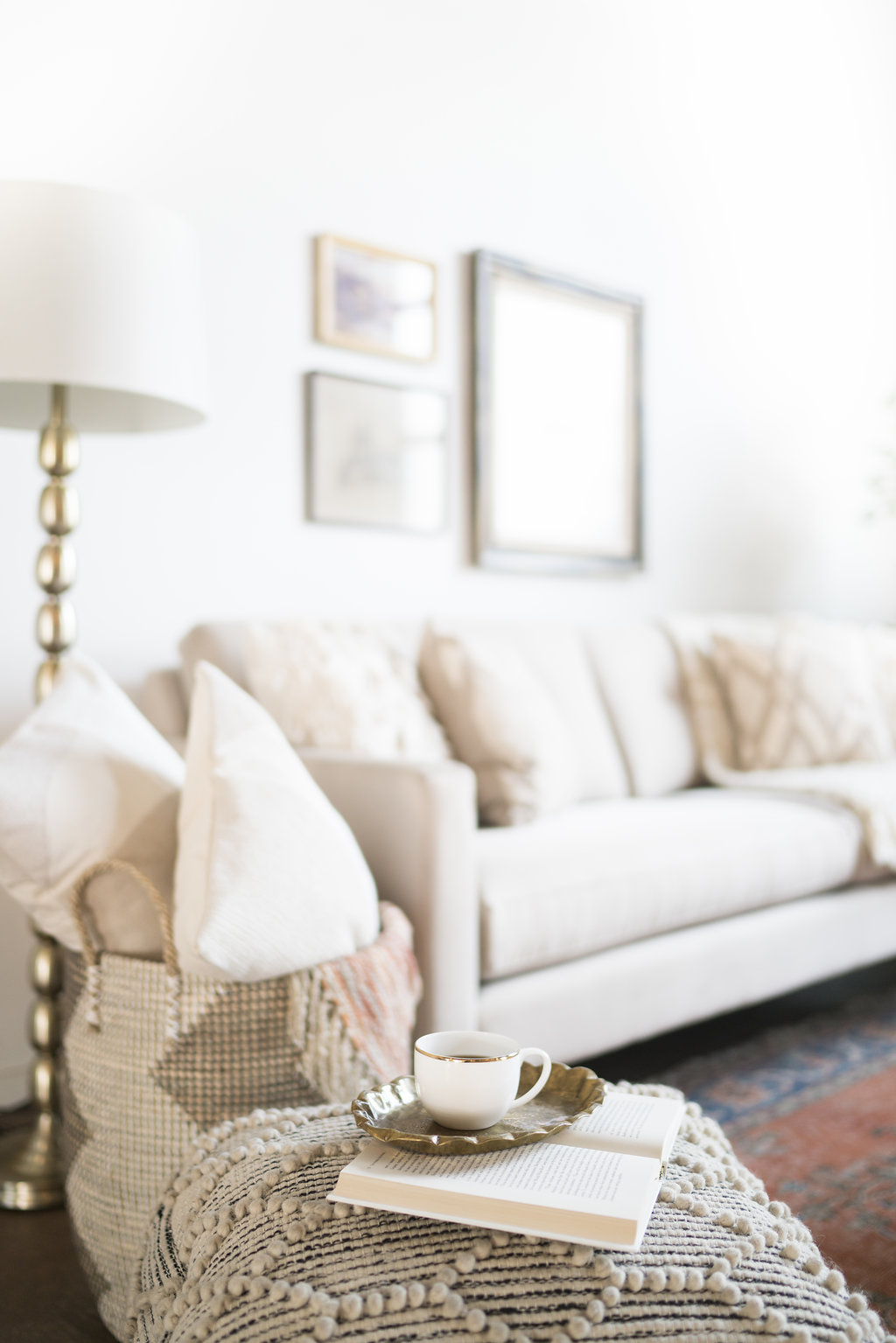 In fact, I prefer to stick to a mostly neutral palette, doing so allows you to change things up easily as the days become shorter.  Colours I am loving for fall include earthy terracotta and dreamy caramel. Subtler than the traditional colours of fall, but just as warm and easier to work with.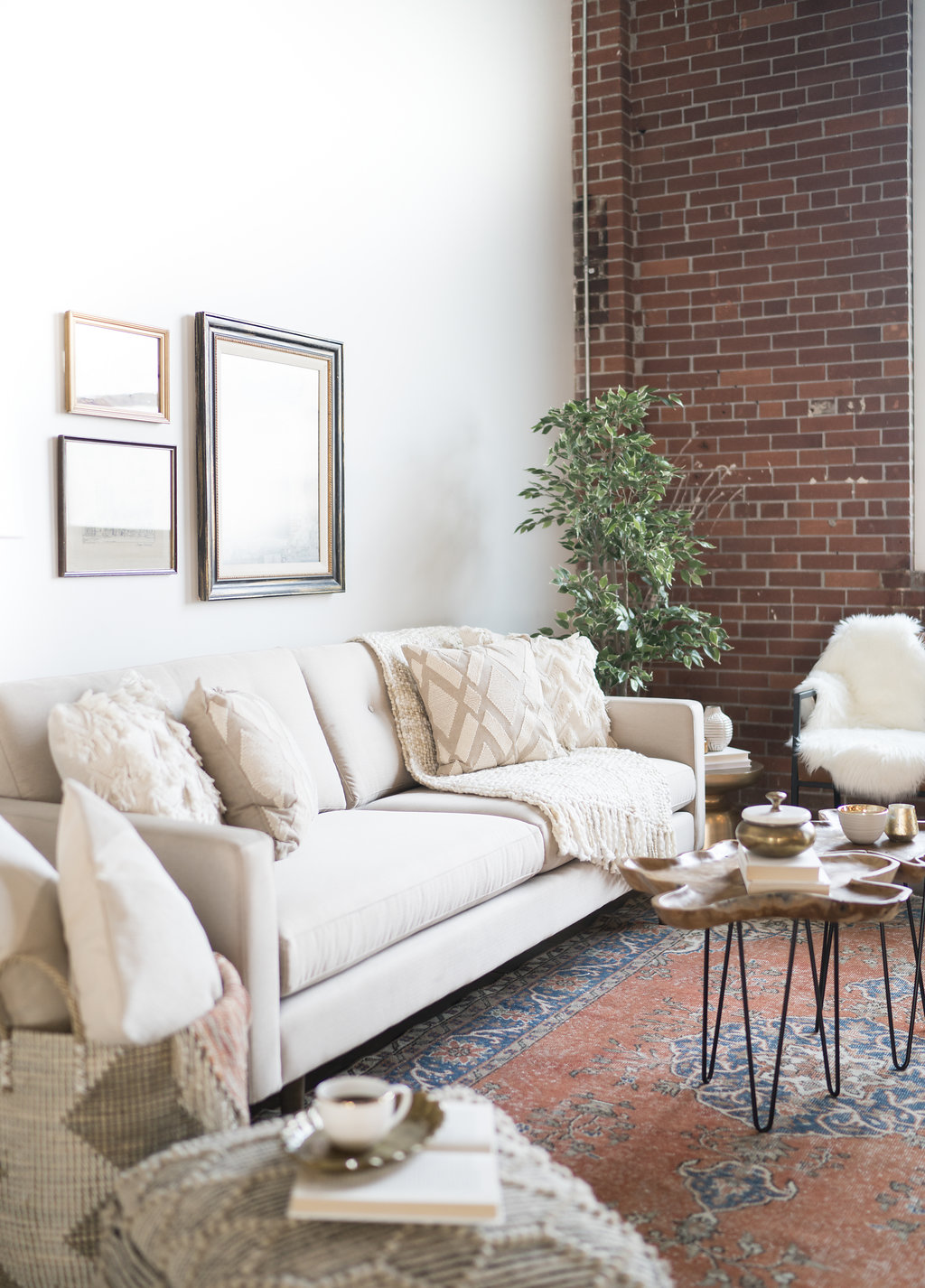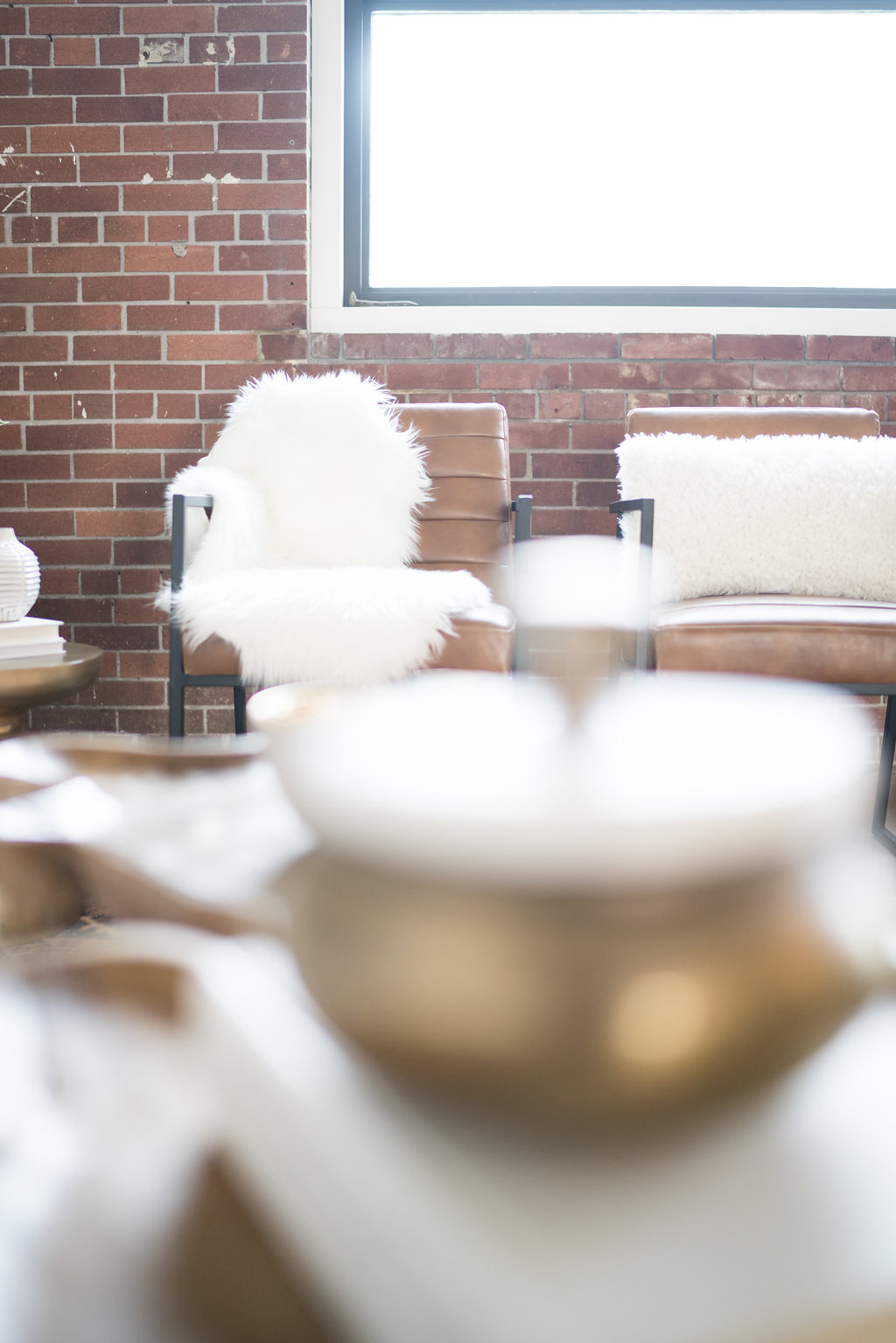 When layering, choose more substantial pieces with texture, like an oversized knitted throw.  Add a touch of luxury with sheep skin scatter rugs draped on chairs or headboards.  Fringed and tasseled pillows are a great textural element to add to a space.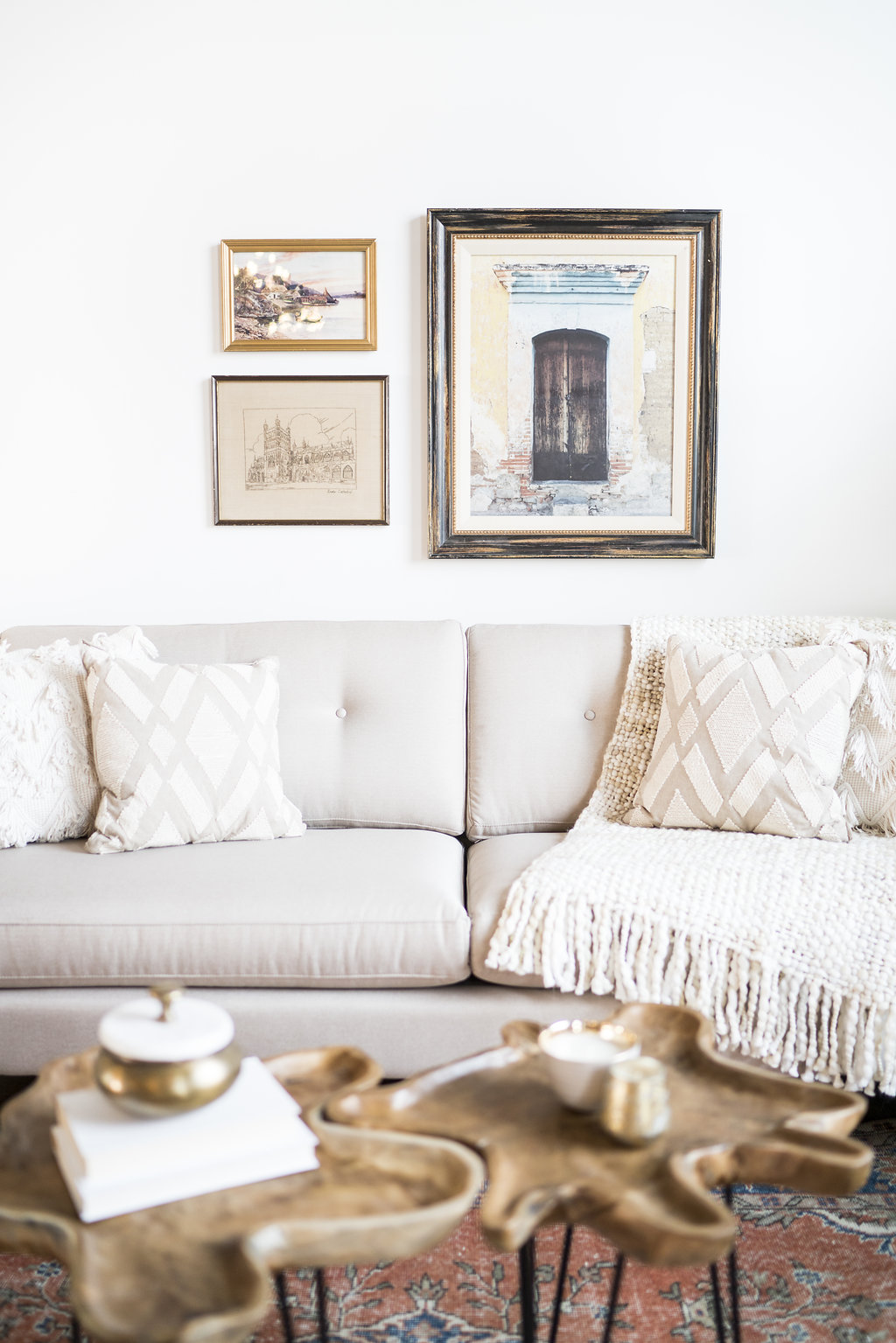 Warm wood tones and metals like brass are the perfect fall addition.  An easy and expensive way to transition your space for fall is with thrifted art, my favorite way to add personality and character to space while extending a colour palette and theme.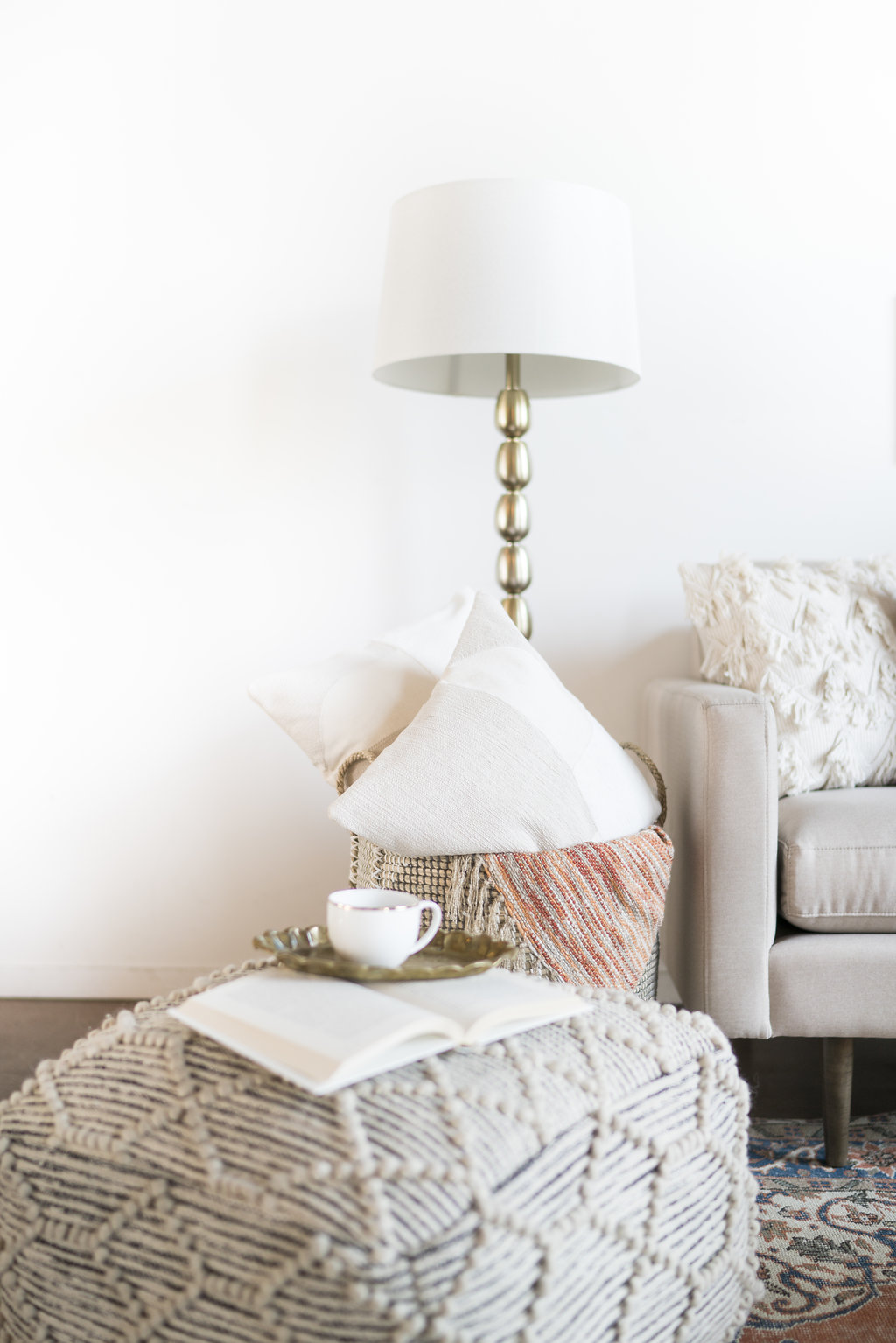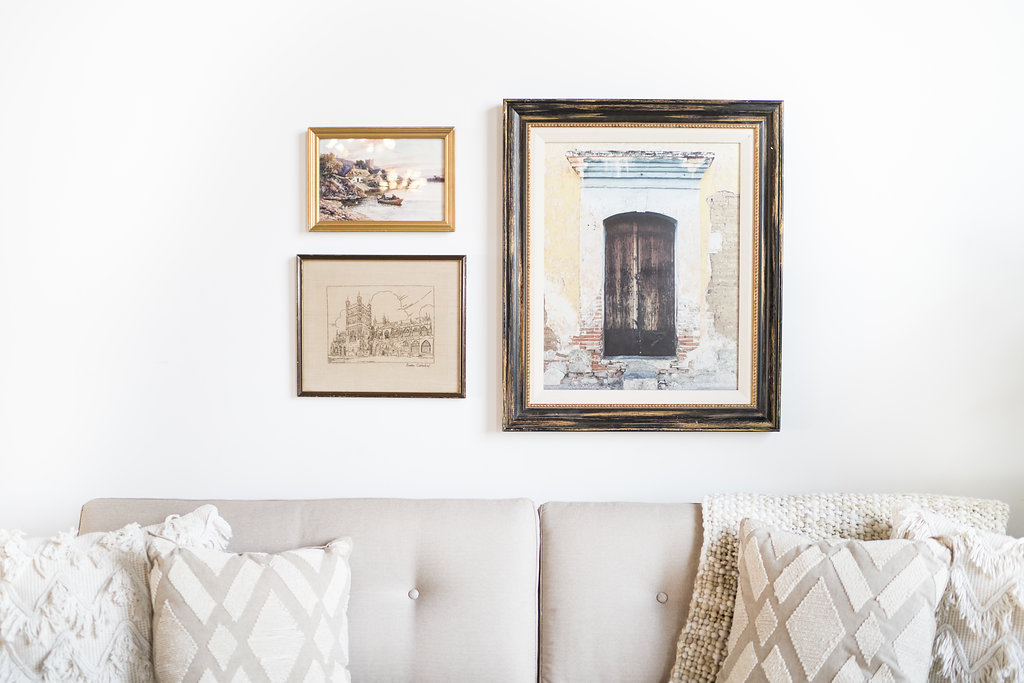 Most importantly transitioning your space for fall is about embracing the season and all that it has to offer.  Have beautiful throws easily accessible to cozy up with when watching TV, if you struggle with the lack of natural light, make sure you have beautiful lighting to help your space feel light and bright, something as simple as lighting your favourite candle each evening can help too.  For those of us living in northern areas, fall and winter make up a big part of the year for us.  Having a cozy, comfortable space to enjoy the season can make all the difference.  What are your favorite ways to decorate for fall? I'd love to know. Please feel free to share in the comments below!
Get the Look
---
Images