Interior Trend: Open Shelving in Kitchens
While the thought of open shelving in kitchens may make you nervous, it's an interior trend that just doesn't want to let up. From open pipe to floating to built ins, they are everywhere. And yes, no one wants their messy life out on display for everyone to see, but open shelving in kitchens creates the illusion of more space and allows for creativity and artist expression.
Creativity and artistic expression? That's right. When styled right, they not only allow easy access to all your everyday essentials, but offer a space to share a bit of who you are, in a room that can sometimes lack personality.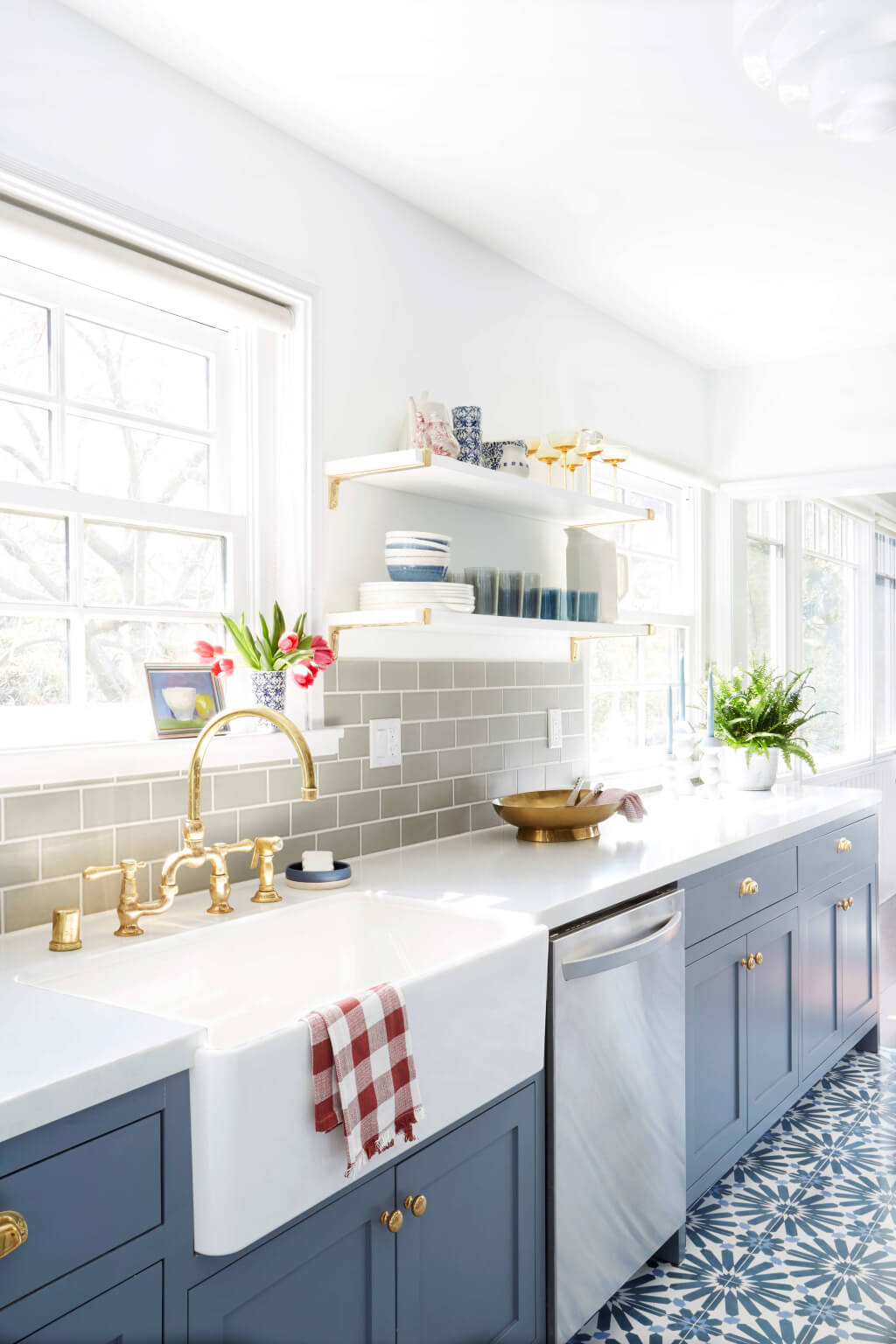 First things, first – start with what you use most – your everyday plates, glasses, mugs, etc. Group like with like – vintage with vintage, blue pattern with blue pattern, etc.  While the thought of mixing and matching may seem cool and eclectic, over time it'll create a chaotic and messy feel.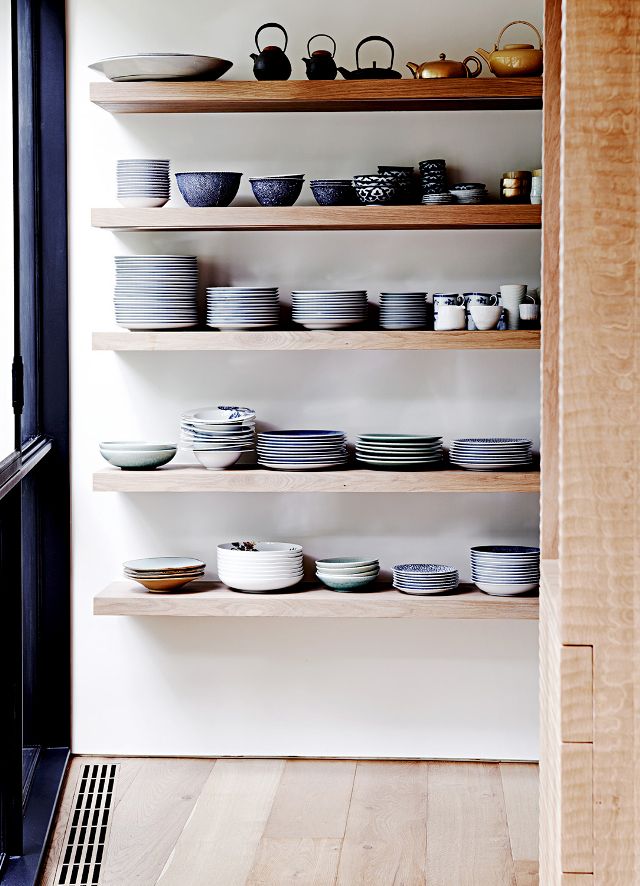 Your most used and loved cookbooks are a great addition, and practical.  Try to balance colour and size when placing them.
I like the idea of displaying art or photos on open shelving in kitchens, its unexpected and a great way to add some colour.  Layered behind books or plates it creates depth, without feeling cluttered.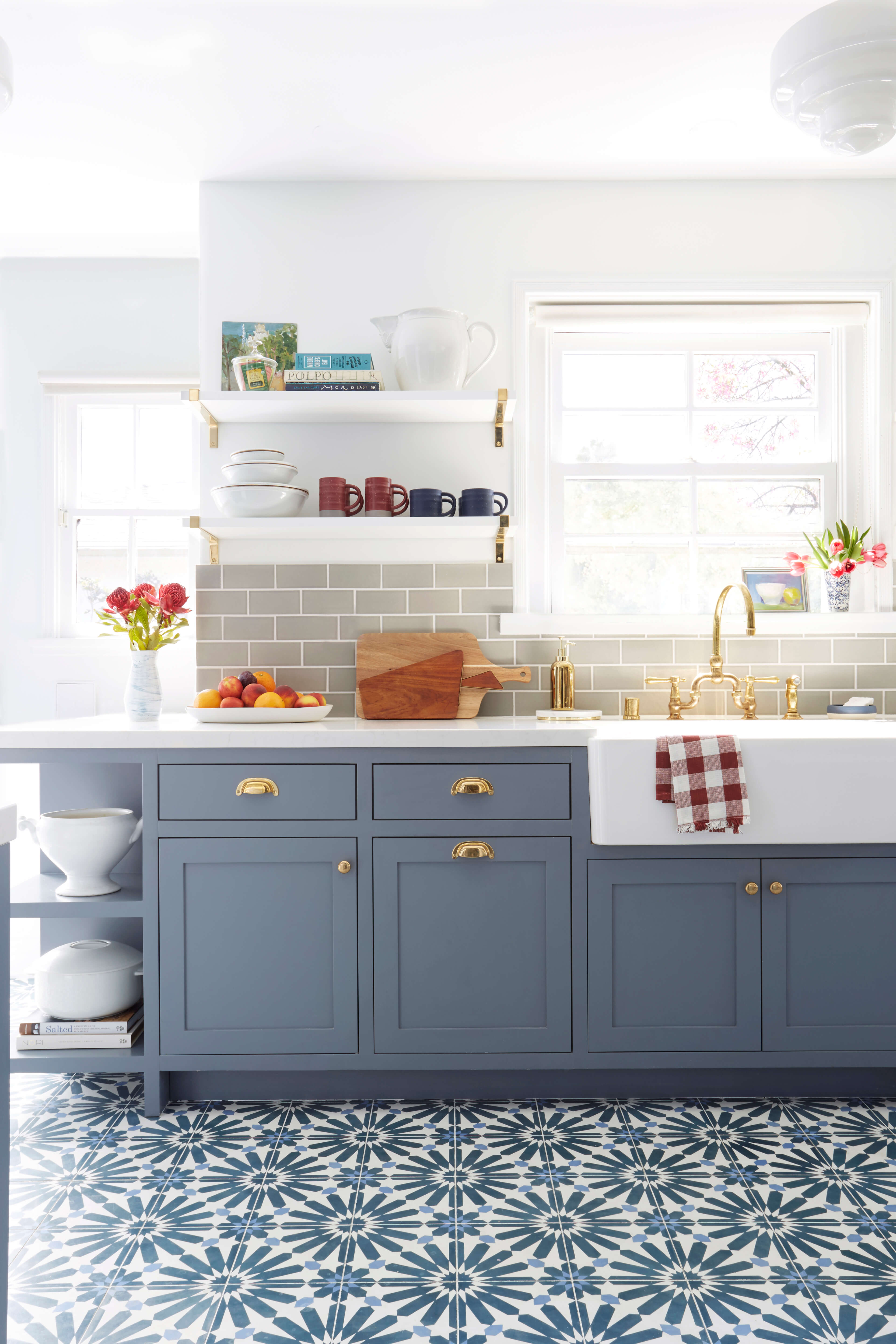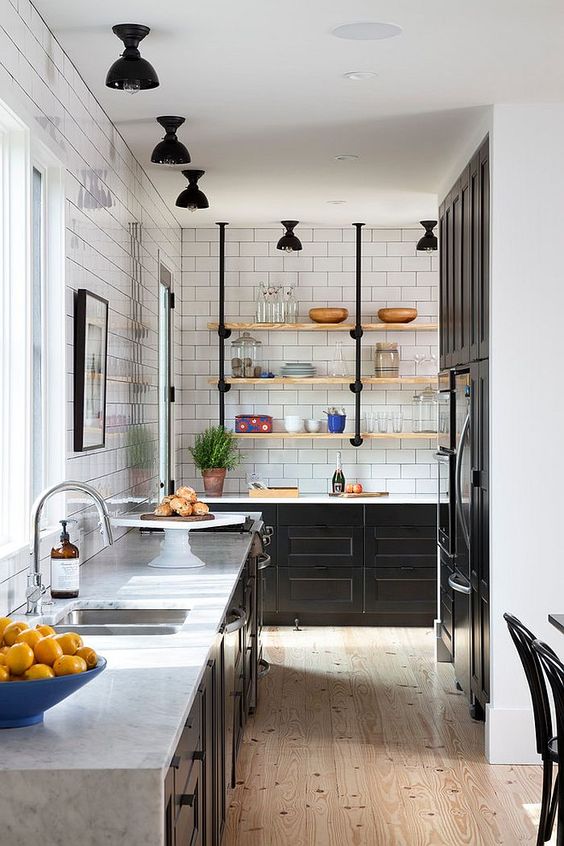 Do you have open shelving in your kitchen? What are your favorite things to display in your kitchen. I'd love to know in the comments below.
---
Images