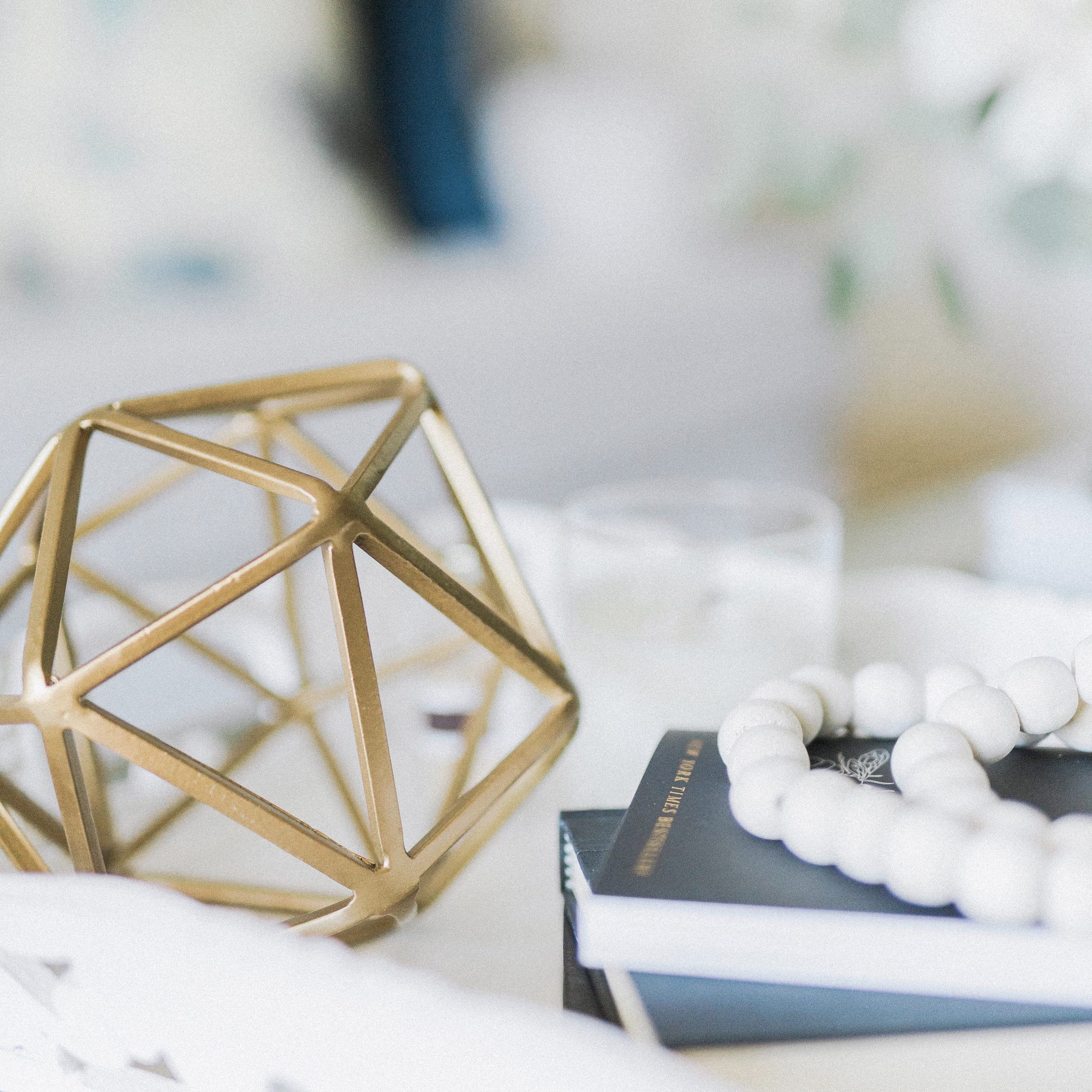 Styling 101: Coffee Tables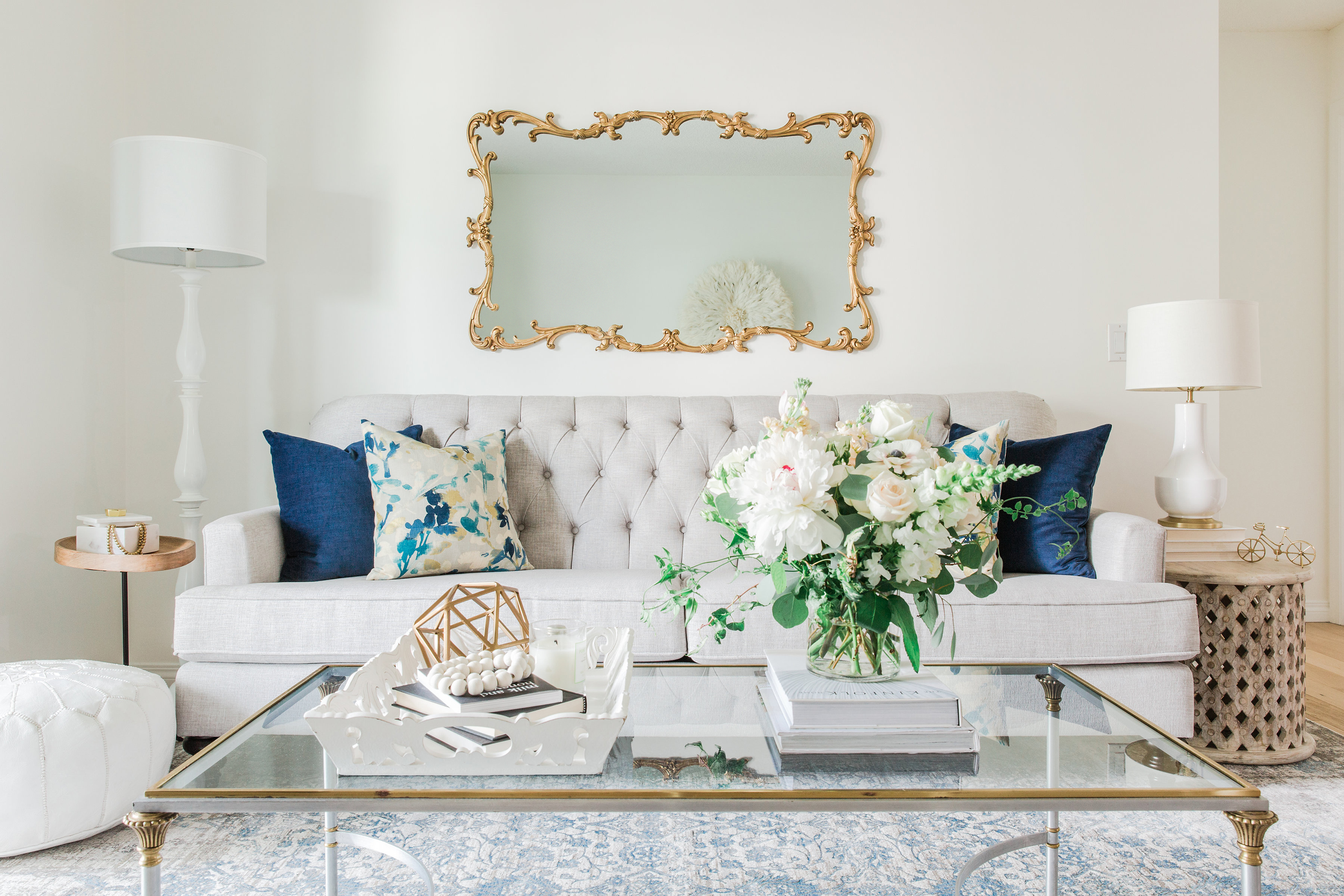 My favourite part of the design process is when all the major pieces – surfaces, furnishings and textiles are in and I get to style the space for the client reveal or a photo shoot. It's when the whole vision comes together – little elements that on their own may appear insignificant brought together to tell a story.  Because, design after all is in the details.
One of my absolute favorite spots to style is the coffee table. And today I'm sharing my go to tips to pulling together coffee table style that is both functional and beautiful.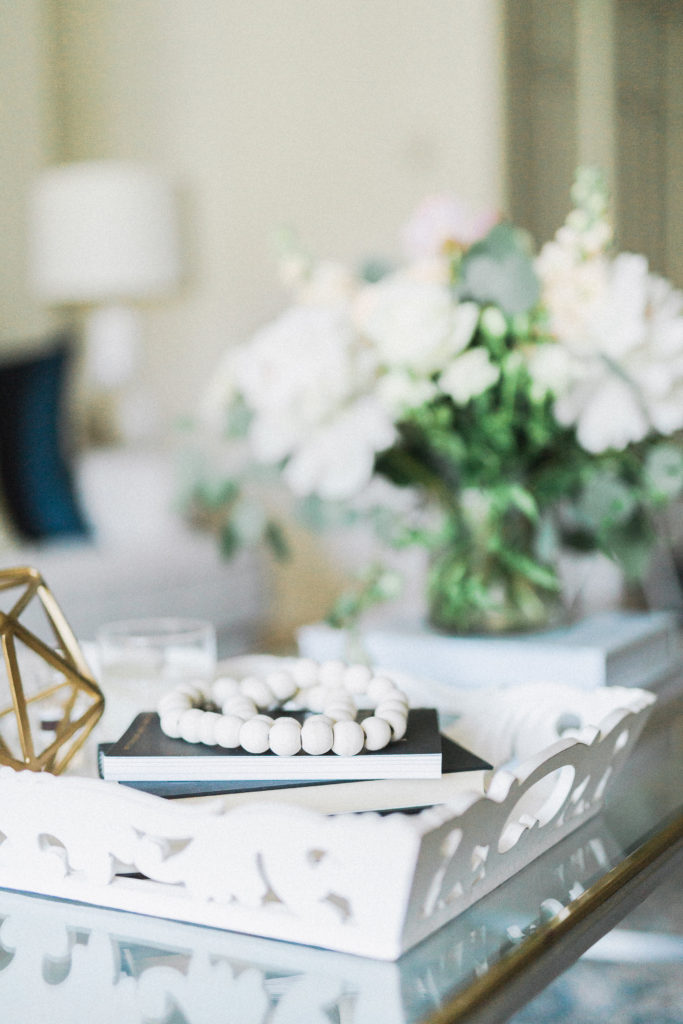 No matter the size of the coffee table I always start with a tray. It's the perfect place to coral all the bits and pieces from remote controls to candles. And speaking of candles, I almost always include one in my coffee table styling.  Lighting a candle is the perfect way to unwind from a busy day and mentally shift into relaxation mode. And when entertaining, lit candles set the most beautiful mood for the evening.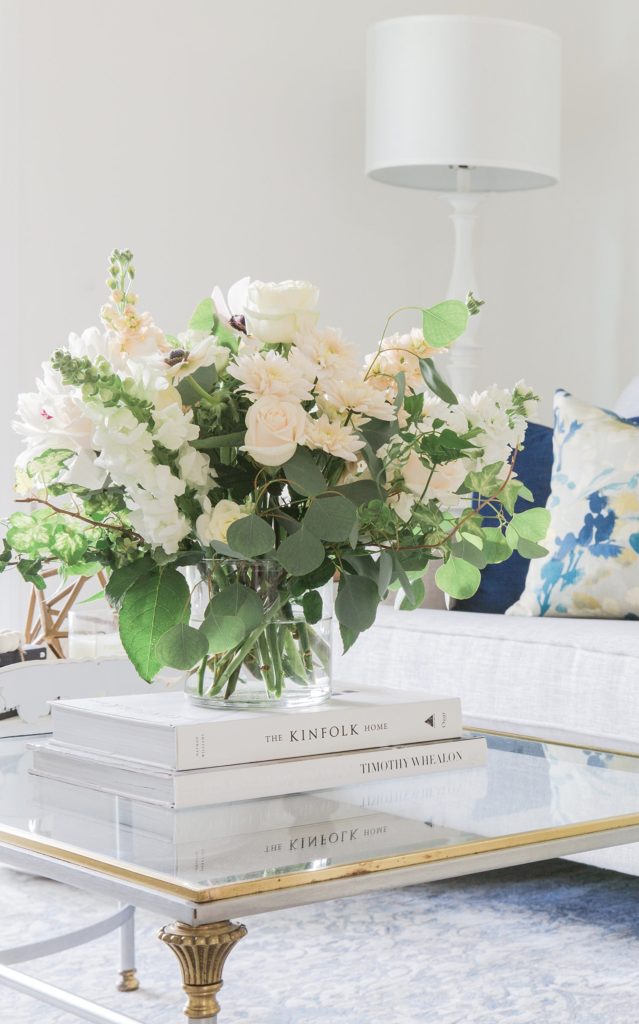 Because I adore books you'll always see them in my styling. And coffee tables are no exception. I love displaying beautiful books that speak to the clients interest. They could be travel books, cooking books or my favourite, design books. Not only are they a great conversation piece, but they are the perfect way to add scale and height.
Next up is something sculptural. It could be a vase or a set of vases or as in my case a large decorative object. This is a good way to ground the table and offer weight and texture to the vignette.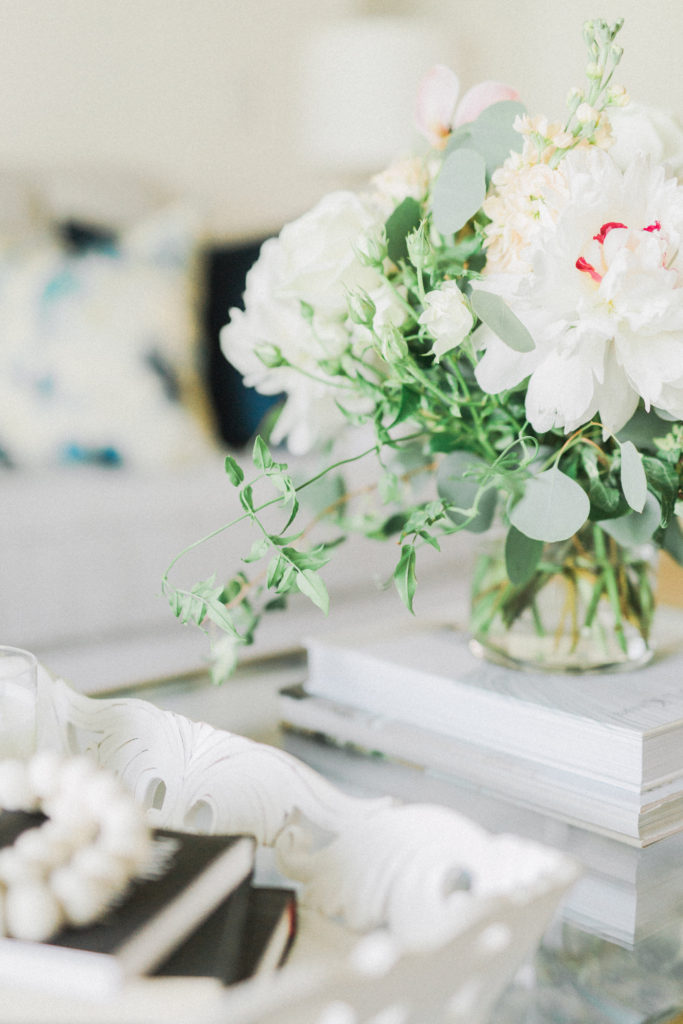 And lastly, greenery. This could be something as simple as a few branches in a vase or a gorgeous floral arrangement, it really doesn't matter 🙂
There you have it, my simple, no fail way to style a coffee table. Incorporating these elements in a cohesive colour palette while playing with texture and scale is a sure fire way to incredible coffee table style.
---
Photography: Jamie Anholt Interiors