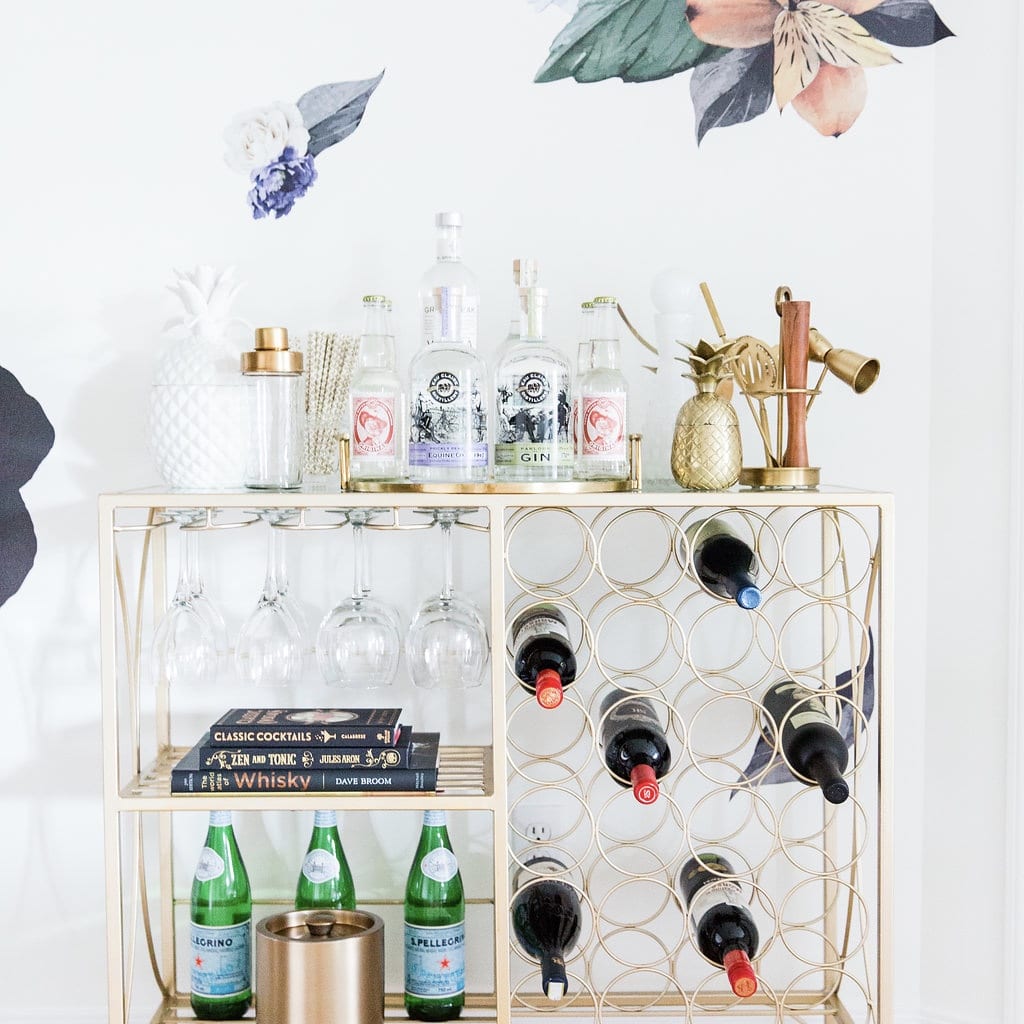 Bar Cart Styling 101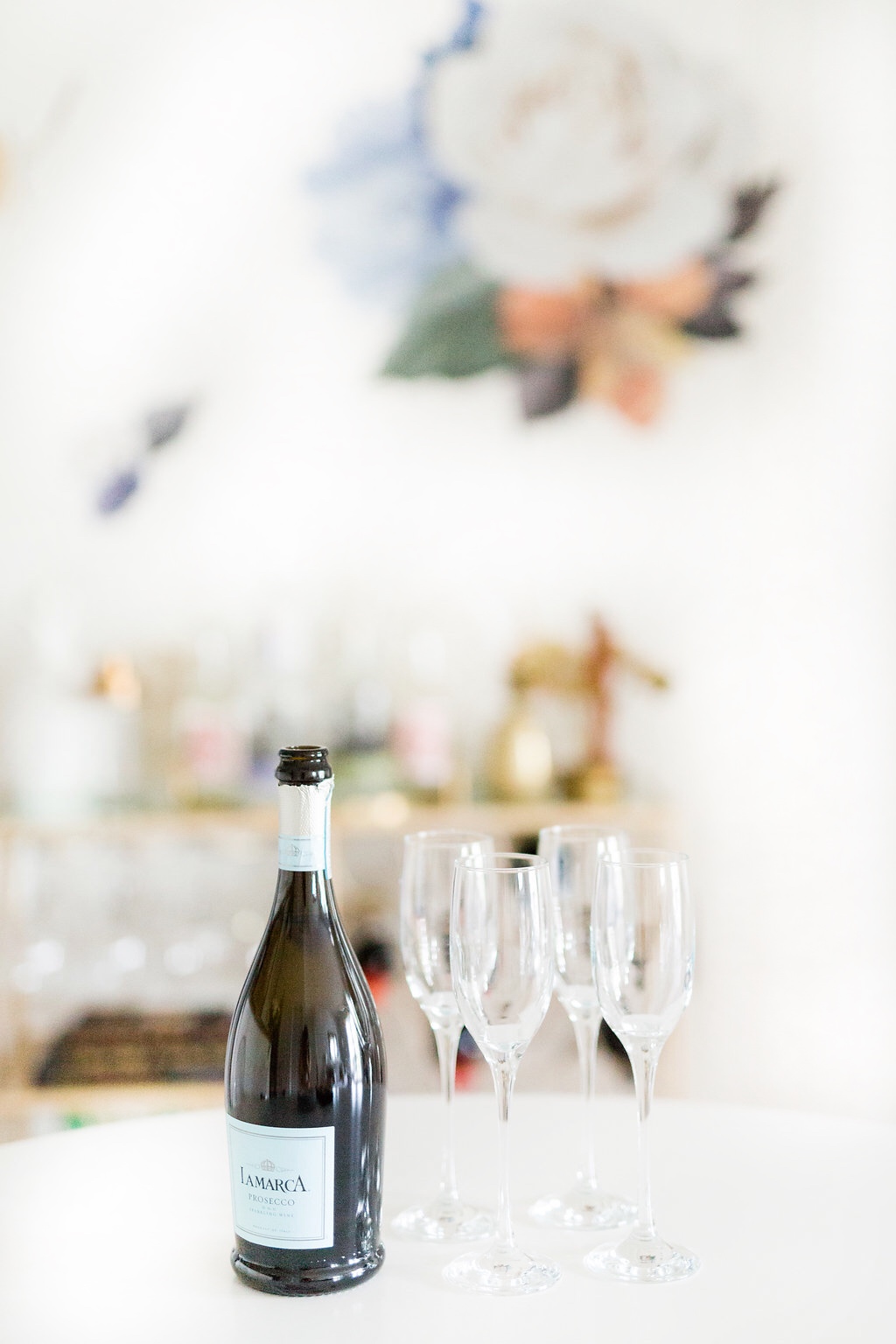 The festive season is upon us – cue the jubilation and glee!  Without sounding too cliche, it really is the most wonderful time of year. And even though the snow has disappeared in Calgary (for the time being), I'm not going to let that dampen my spirit.  The decorations are out, the Pentatonix Christmas album is on repeat and I've baked my first batch of Christmas cookies!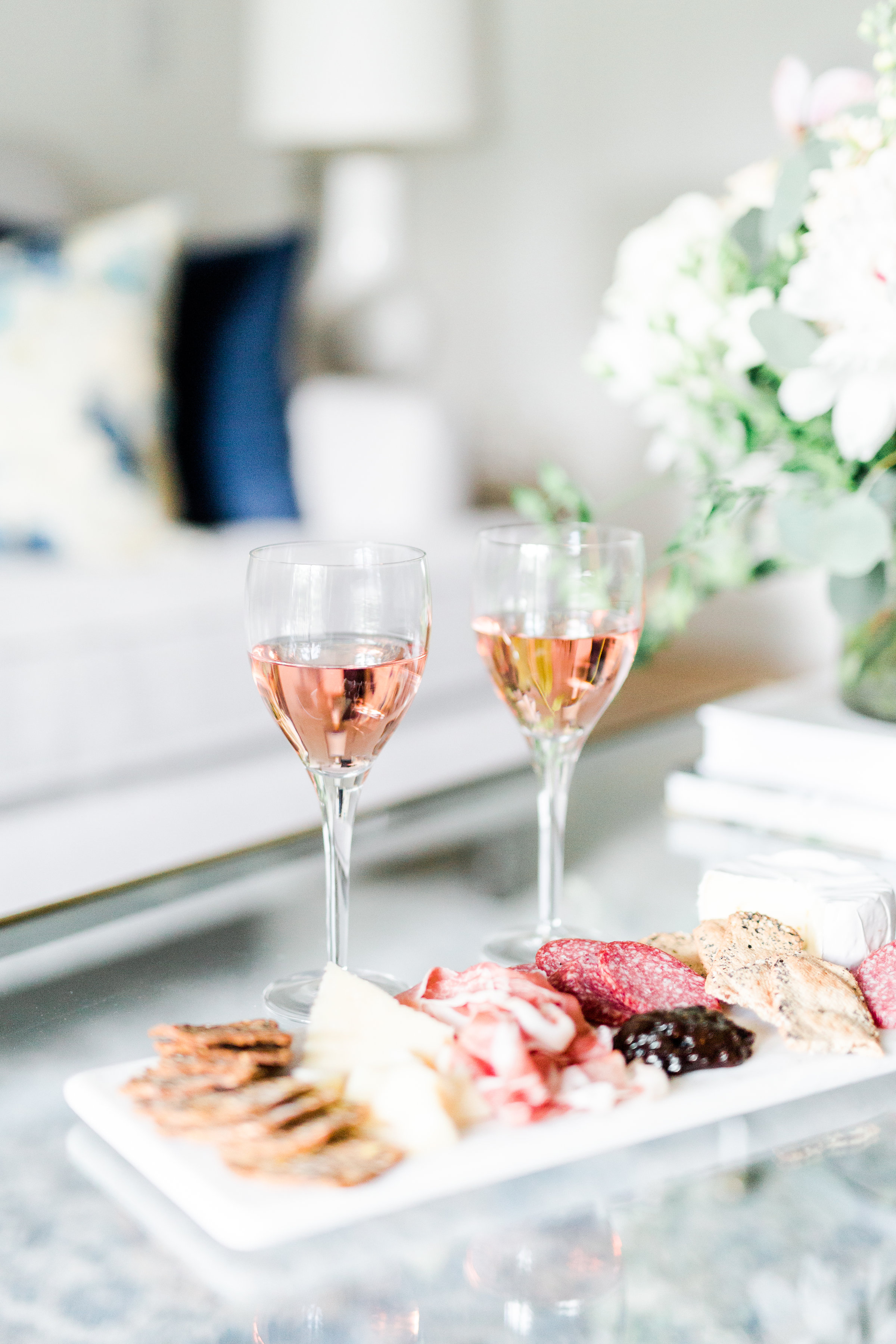 I truly love everything about the holiday season, especially the gathering with family and friends.  My most favourite childhood memories are of family get togethers that would last late into the night. So it's no wonder that coming together with those I love is a big part of the holiday season for me as an adult. And what goes hand in hand with gatherings? Holiday cheer of course!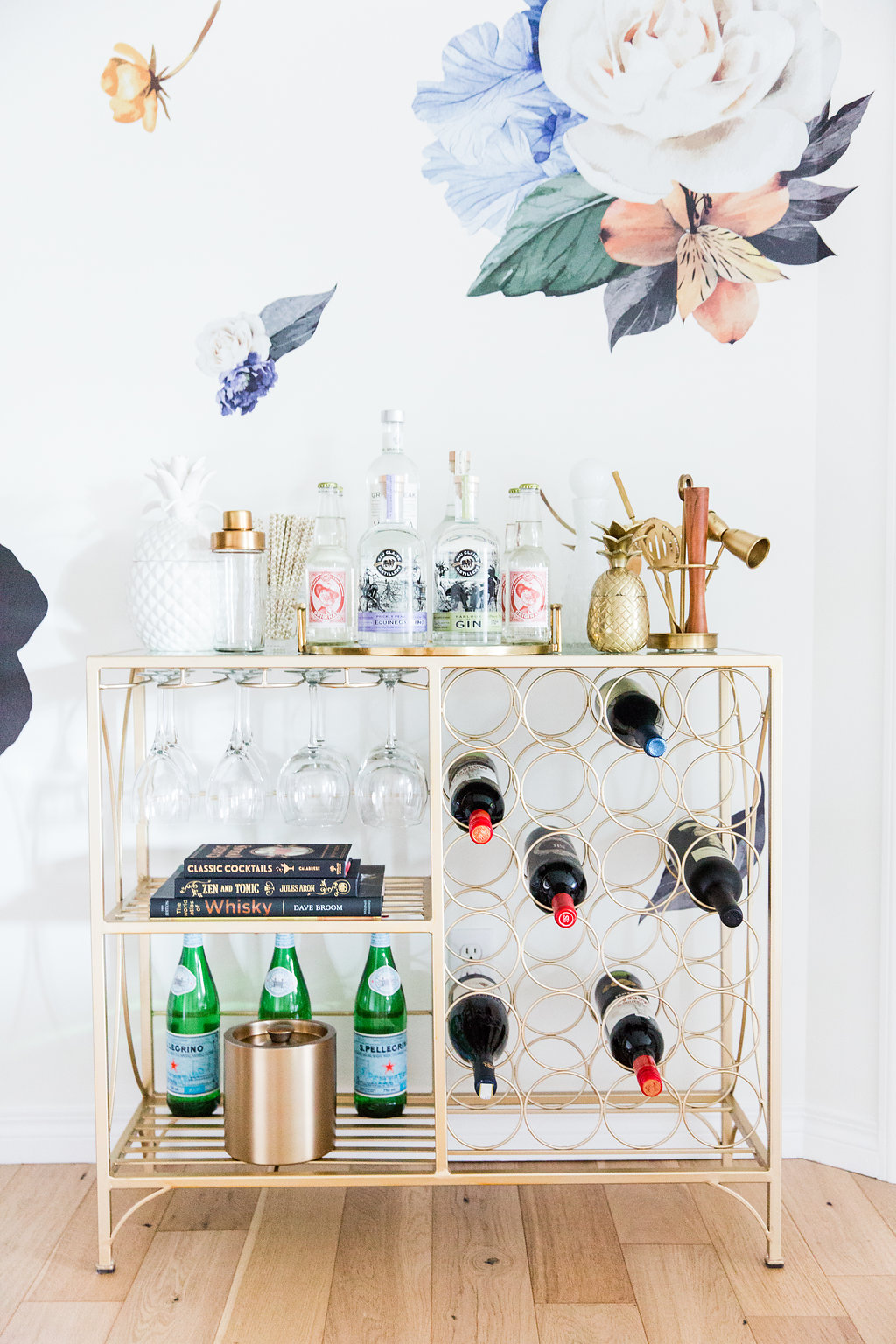 If you've followed along for a while you know that I am all about easy entertaining, the kind that allows you to mingle with family and friends and enjoy the evening.  A well stocked and styled bar is key to that ease.  So I've pulled together my best tips in a post I'm calling Bar Cart Styling 101, that will not only make sure you're ready to go when guests arrive, but you look pretty and pulled together too 😉
Whether you're lucky enough to have a full fledged bar or you make the most of a wine rack, like me – first and foremost pull together all the necessities – the alcohols you'll be serving, the tools you'll need to make drinks (ie: muddler, spoon, strainer, bottle opener, etc), a shaker, ice bucket and glassware.  I like to use a tray to help organize things, for example pull together the alcohol on a tray and then use a lower shelf for water, soda or tonic.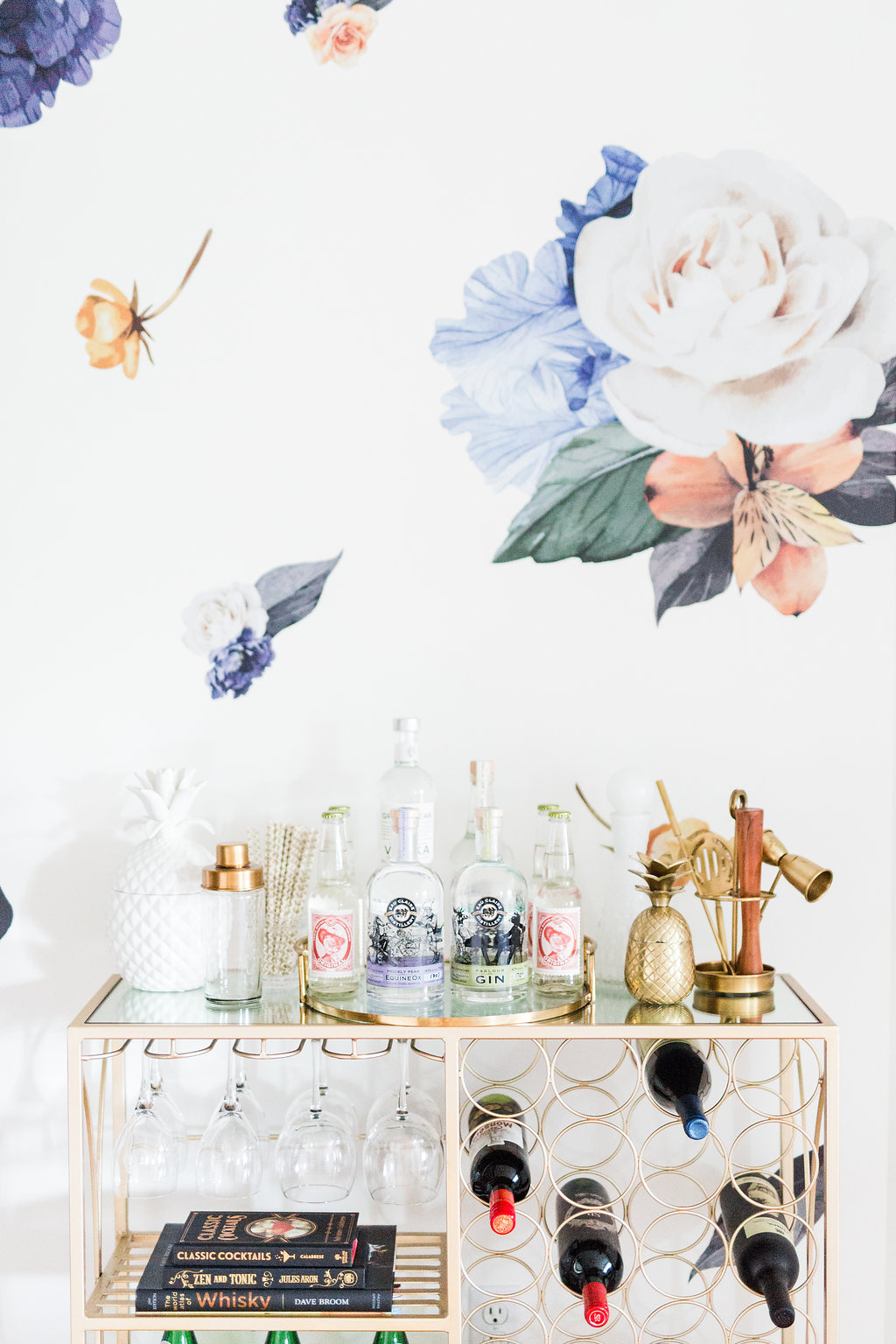 Now for the fun part – making it look pretty 🙂 I like to add art and something living, like flowers or a plant to a bar. I think it adds an unexpected, homey touch.  It's also a great way to bring in colour and inspire conversations as guests are making drinks. However, for my current bar, I've forgone both in favour of the large floral feature wall!  Colorful, dramatic and a conversation starter – perfect.
Because cocktails are fun, some whimsical touches are great. For me that was pineapples! The bar is also a great place to store cocktail books, like the plants and art, it adds a lived in feel to it.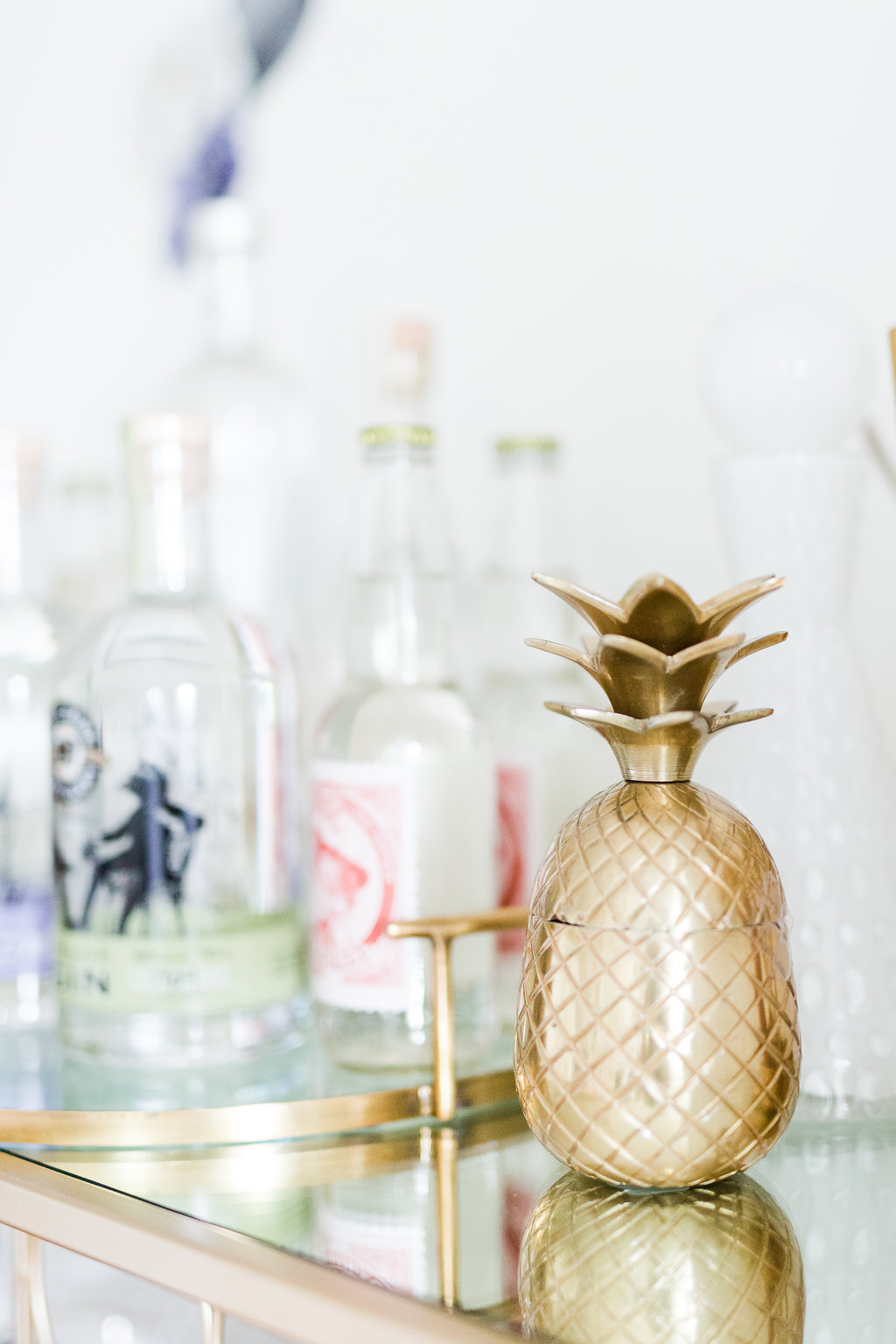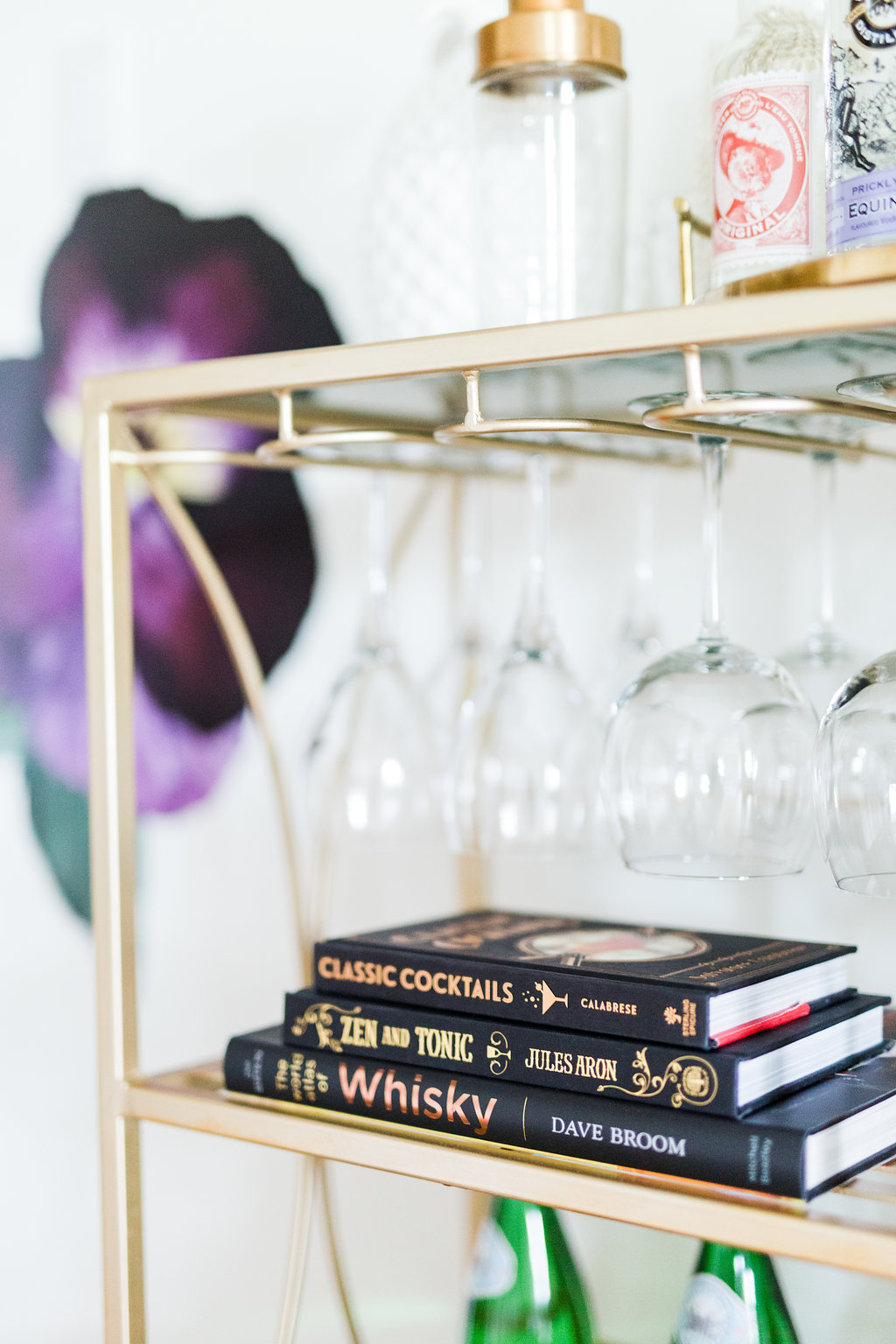 And there you have it, my no fail Bar Cart Styling 101. Class dismissed! Now go out there and responsibly enjoy the holiday season!  Do you have a go to styling trick for your bar? I'd love to know! Please feel free to share in the comments below.
Get the Look
---
Photography: Jamie Anholt Interiors