How to Style a Mantle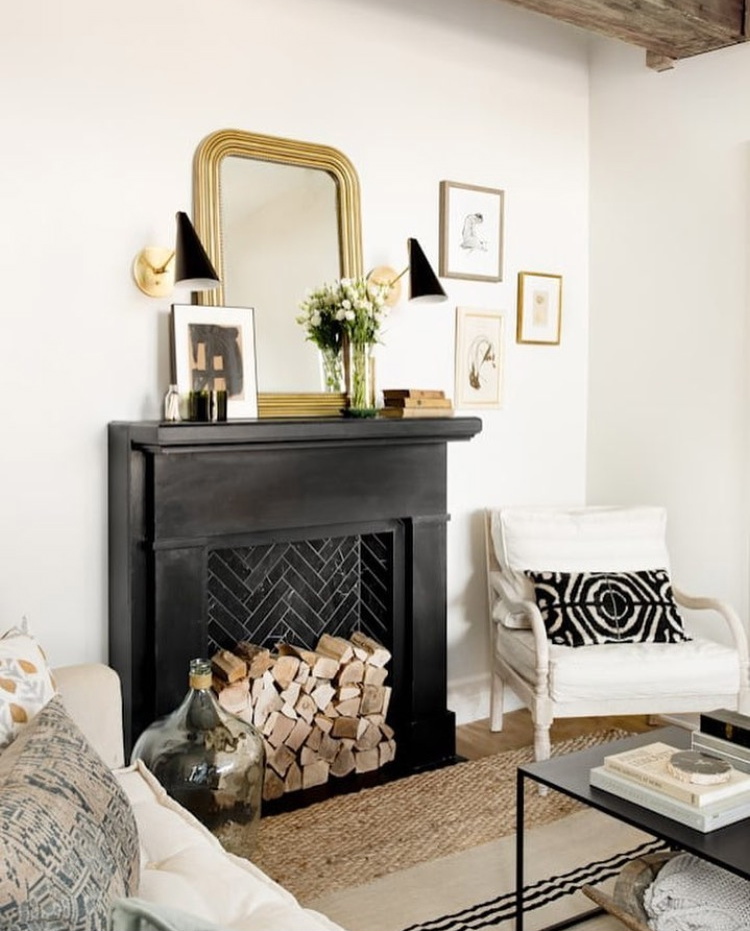 Source
The cooler temps here in Calgary this week have made me turn the heat back on and think about lighting a fire!  A little part of me weeps as I write this, I really thought we had beaten the odds this year with a spring that was gorgeous and on time! But alas, this is Calgary and we know better.  So in honor of these cooler days, I thought I would share some of my favorite ways to style a mantle.
Mantles get a lot of attention during the winter months and holidays, but if you're lucky enough to have a mantle in your space, they are a great place to add interest and decor all year around.
A mirror is a natural go to when styling a mantle.  Two things to consider: what will be reflected? If it isn't pleasant, think about angling the mirror down to improve the view.  And second, opt for a round or oblong mirror, they offer a great juxtaposition against a square fireplace.  If your mirror is a touch small, don't be afraid to layer in front with candles, flowers, or small art, it's a great way to add depth and interest.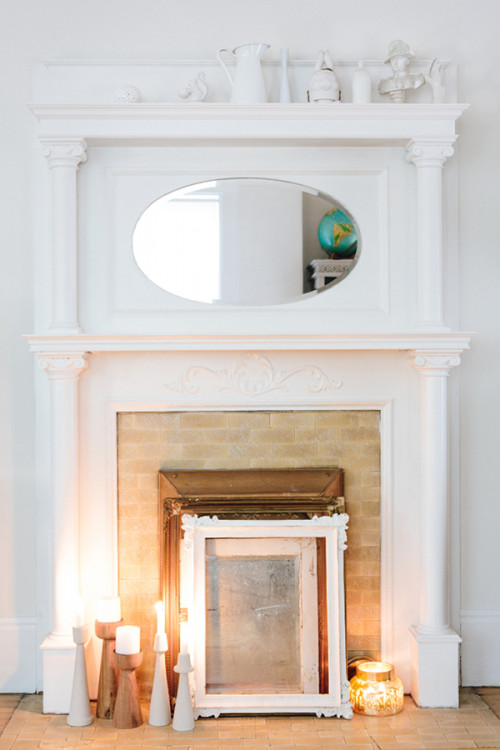 Source
Art is probably the second most common go to.  And it's a great one.  If your cherished piece is too small to be hung on it's own, considering grouping it with other similar pieces – three is the magic number when it comes to grouping.  Or why not flank either side with a collection of trophies as shown or anything else you may collect – vases, candle holders, etc.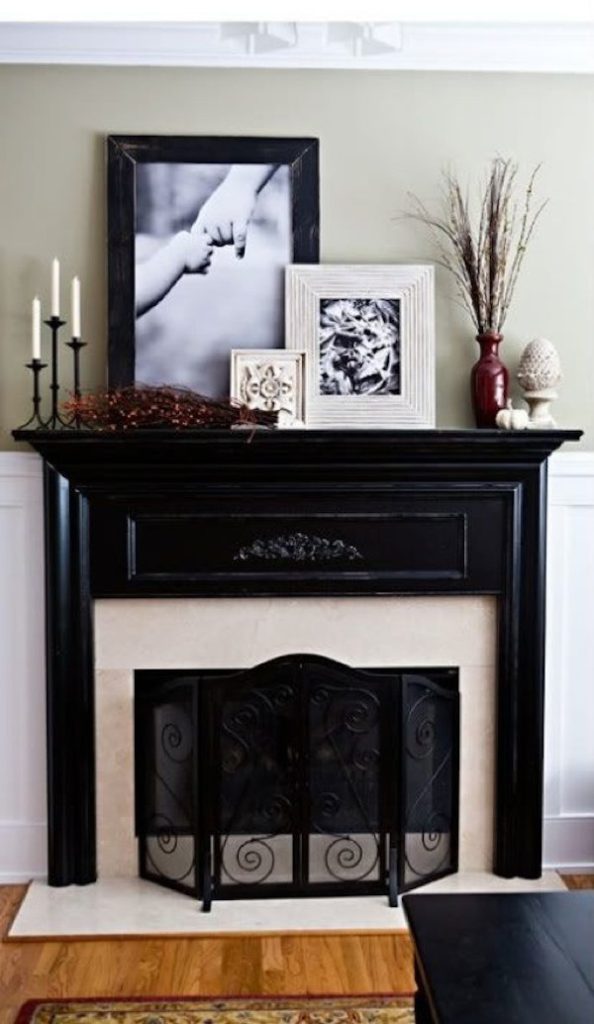 Source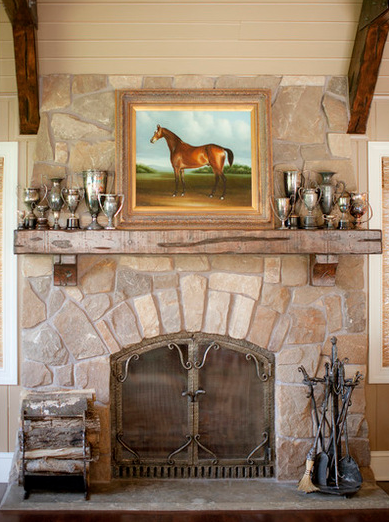 Source
We often think of dressing up the mantle for Thanksgiving and Christmas, but why not change it up with the season?  Swap out elements like flowers, greenery and colours that reflect the time of year and season.
Source
Mantles are also a great place display valued collections or passions.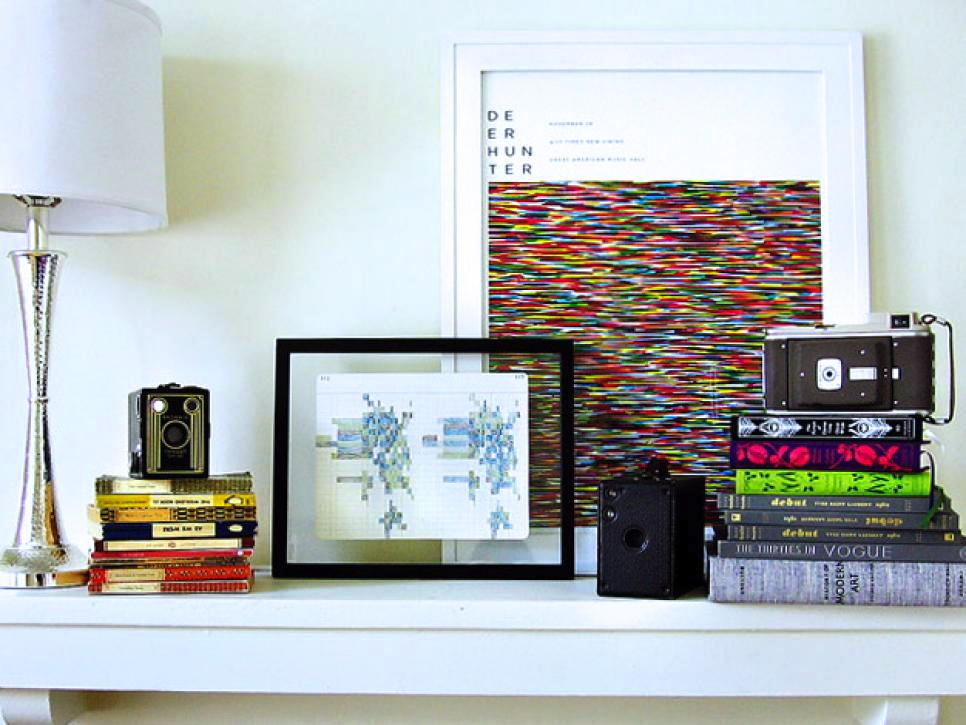 Source Unknown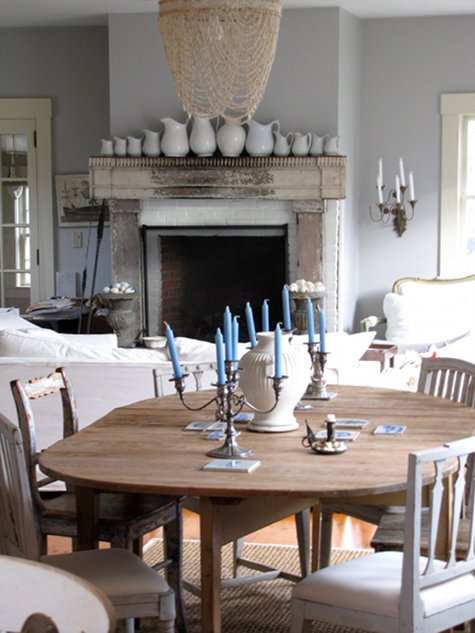 Source
And lastly, if you're blessed with a beautiful architectural feature as a fireplace, let it be.  Sometimes simple is best.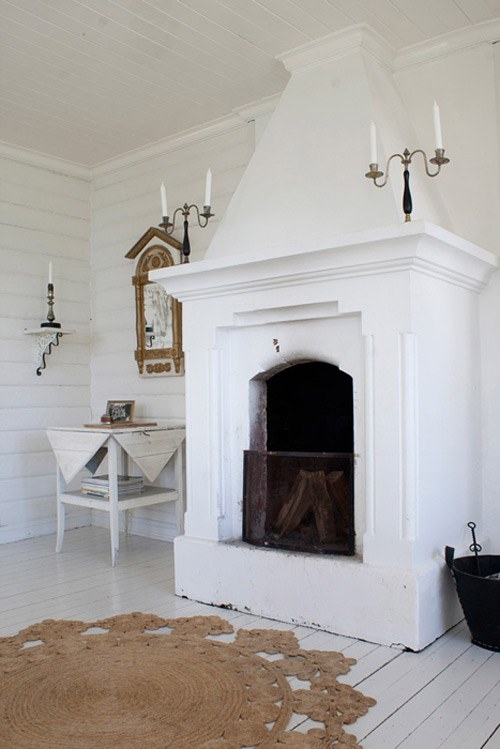 Source