Lighting
As the days get shorter and daylight starts to diminish, lighting becomes more important than ever.  Without proper consideration, you may be left with a stark over-lit space or worse in the dark.
Since the best way to 'screw up good architecture' according to architect Charlie Simmons is bad lighting, we've pulled together some of our favorite tips to creating a well lit, inviting space for fall and winter, because casting your home in the right light is like creating a work of art.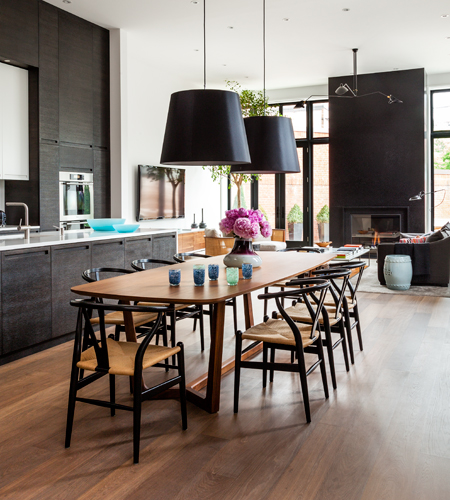 (PC: House and Home)
Ambient lighting from recessed or flush ceiling fixtures casts an overall relaxed glow or bright light depending of the look and feel you're wanting to create.  It can also be used to highlight details within the room, light artwork, a fireplace, etc.
An easy and inexpensive way to adjust the feel of a space is by installing dimmers.  Instantly a room can go from light and bright to dim and cozy when required.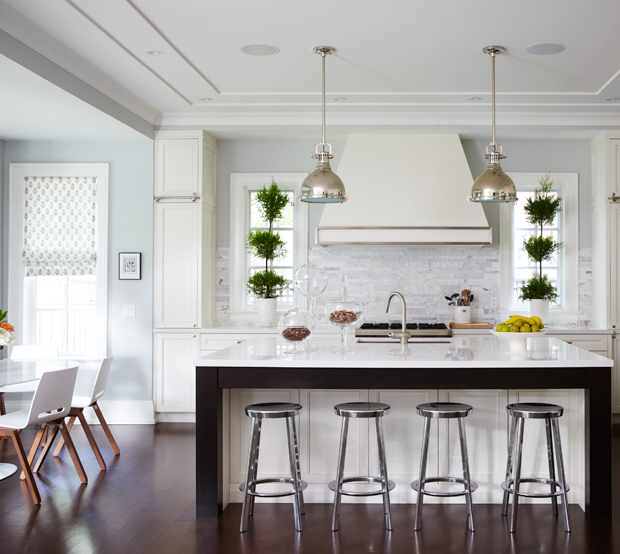 (PC: House and Home)
Task lighting beams the spotlight onto a specific area such as a kitchen counter or desk.  Pendant lights—lighting that hangs from a wire or pole—suspended over kitchen islands or breakfast room tables are a great way to make a statement.
(PC: Alykhan Velji Designs)
Decorative wall sconces and other wall fixtures cast indirect light.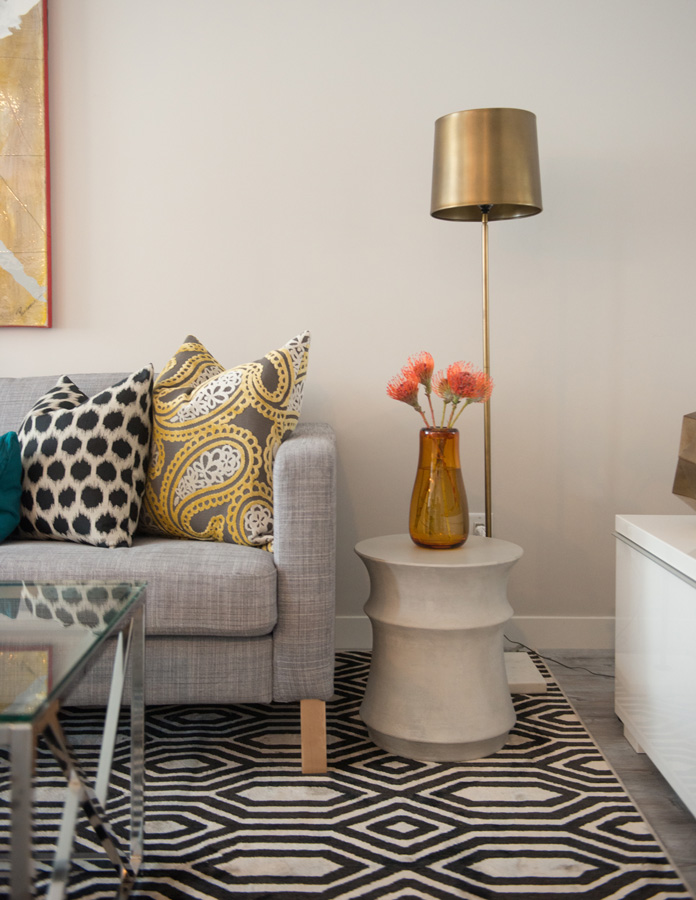 (PC: Alykhan Velji Designs)
Floor lamps with an upward glow or more traditional shade brighten corners and reading nooks and add extra light to a dark room.