The Fifth Wall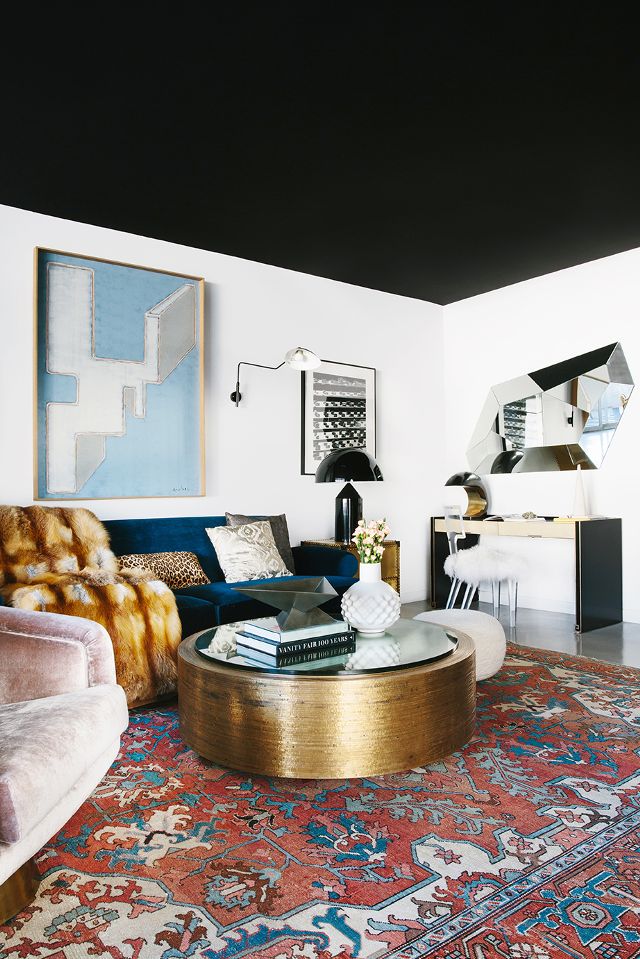 If I had my way, I'd paint every client's walls white, or an ever so soft grey.  Perhaps in a moment of daring, a deep saturated blue.  If you're not ready to commit to painting an entire room, how about just one wall? Or more specifically, the fifth wall?
That's right, one of the easiest ways to make a statement and add drama to a space is to paint the ceiling.  Too much?  Stick around and I promise I'll have you reconsidering by the end of this post.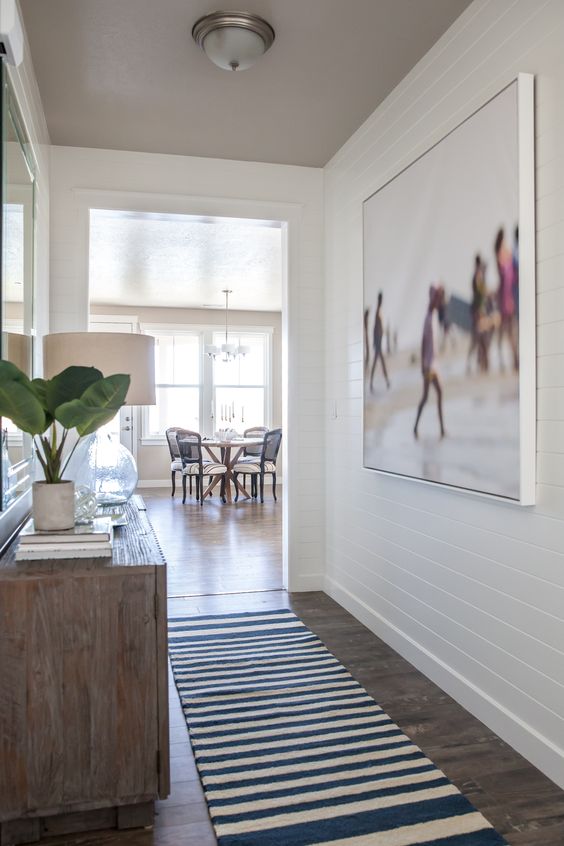 The best part about painting the fifth wall is that pretty much any colour will work. As long as it coordinates with the rest of the decor in the space.  Rich, daring shades will create more definition and drama, like the black ceiling in this space.  It plays perfectly with the white molded walls, and black, red and white accents. Because you can't quite tell where the wall ends and ceiling begins, it creates the illusion of a larger space.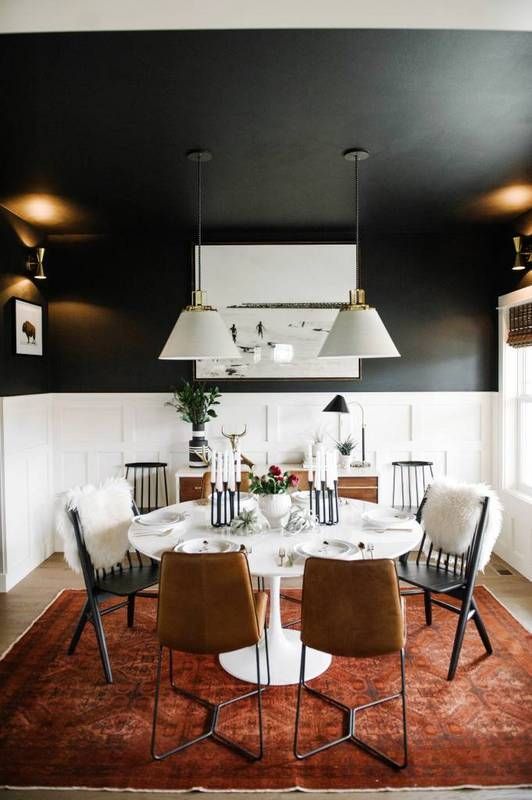 The bathroom is a great place to experiment.  Painting the ceiling is an inexpensive way to add character to a room that is easily forgotten.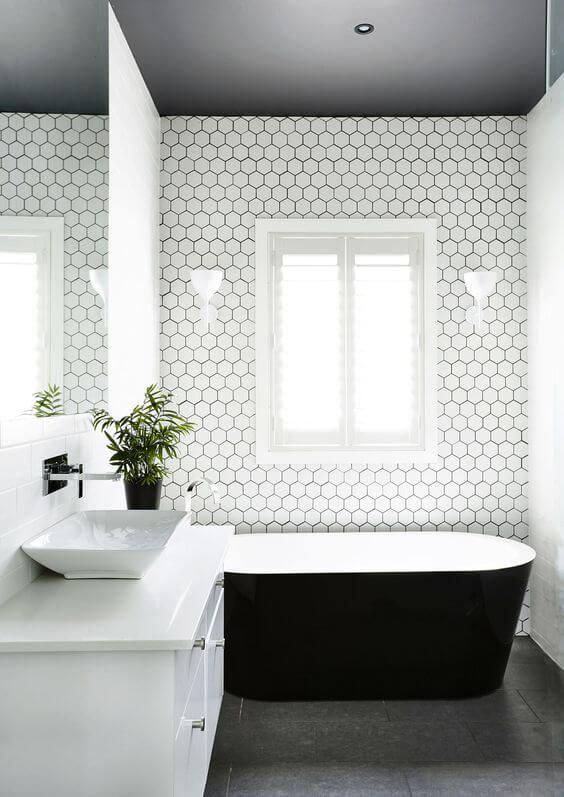 The gradient effect of using a darker shade than the walls creates the illusion of even higher ceilings.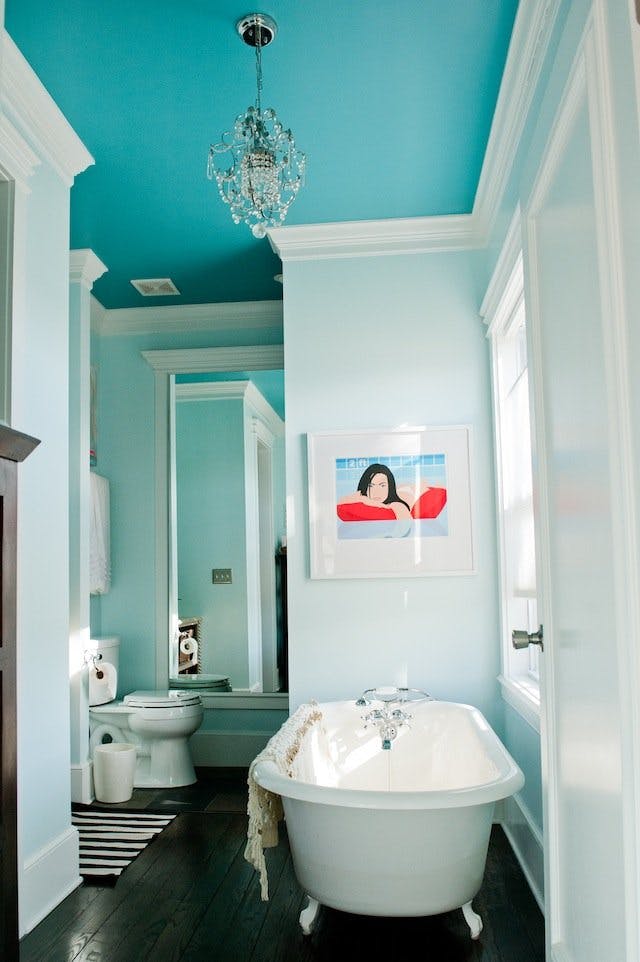 Painting the ceiling is a great compromise when your little one petitions to paint his or her room a colour you just can't commit to.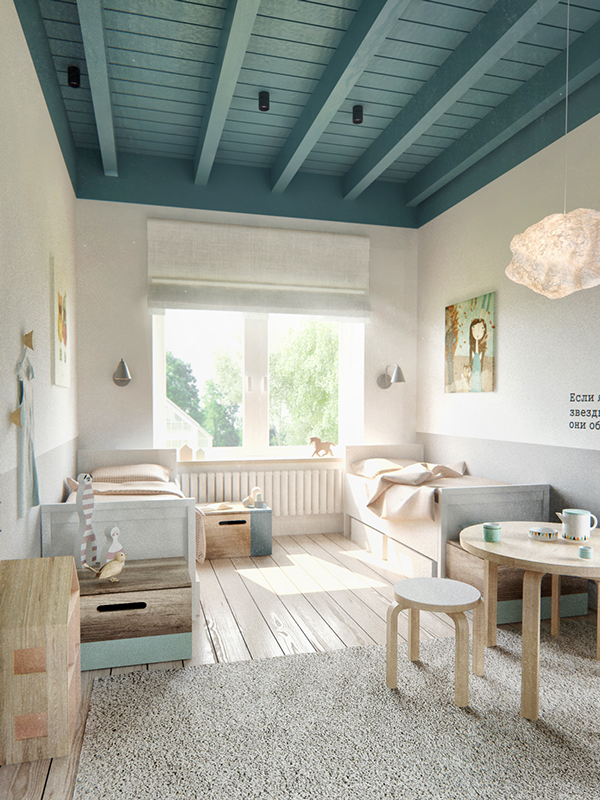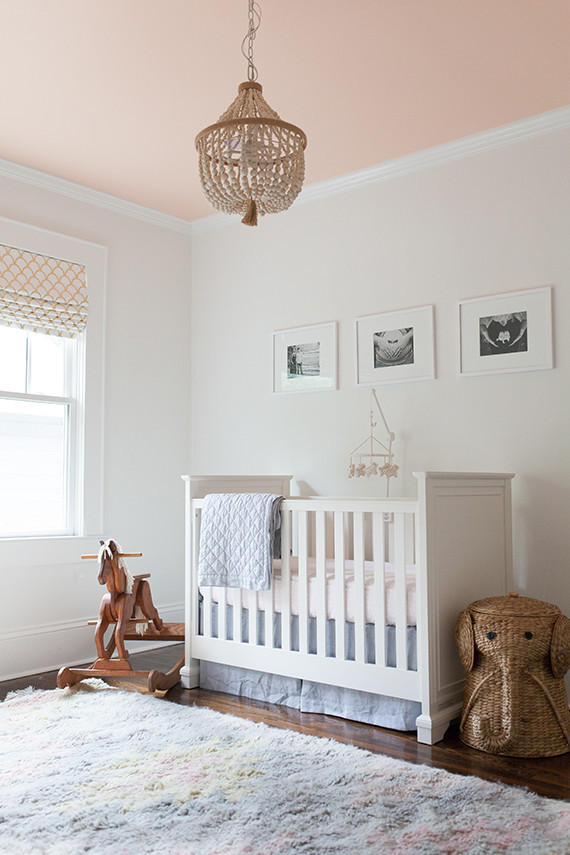 While there really isn't a place that painting the fifth wall wouldn't work, if you're nervous about taking the leap, why not try it out in a small, tucked away space like a walk-in closet?  How chic is this closet?! Imagine getting dressed in here every morning!
Another trick to creating the illusion of higher ceilings is placing the crown molding lower down on the wall and then painting above it and the ceiling the same colour.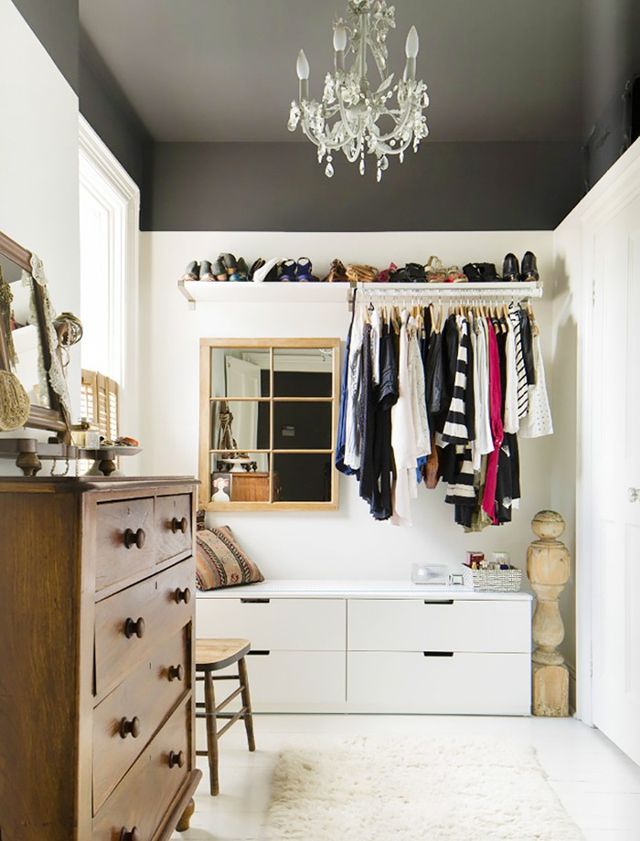 So what do you think?  Could you imagine painting one of your fifth walls? If so, which one? I'd love to know in the comments below.
---
Images