Fall Decor
As the crispness of fall settles in, our light layers and open toed shoes are tucked away and cozier, warmer layers come out for another season.
This time of year can also nudge us to warm up our homes.  But doing so doesn't require a complete overhaul or breaking the bank.  Here are some easy ways to warm up your space for fall.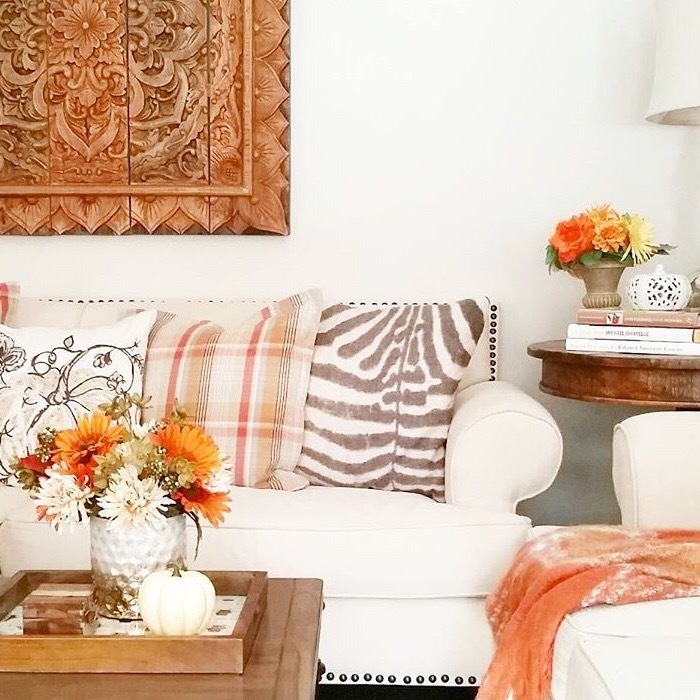 (PC: Jeanne Campana Design)
Bring in warm touches with brown, orange and gold pillows and throws.  When purchasing big pieces like sofas, it's a good idea to invest in a neutral palette, that way changing things up is as simple as switching out inexpensive pillows and throws.  When looking for pillows and throws, think wool, cable knit and plaid, all very popular right now.
Often overlooked, the floor is a great way to add warmth and incorporate fall hues through an earthy, textured rug.  A casual and understated way to add fall to a space is to incorporate rustic, wood elements, think trays, accessories and tables made of reclaimed wood mixed with warm metals.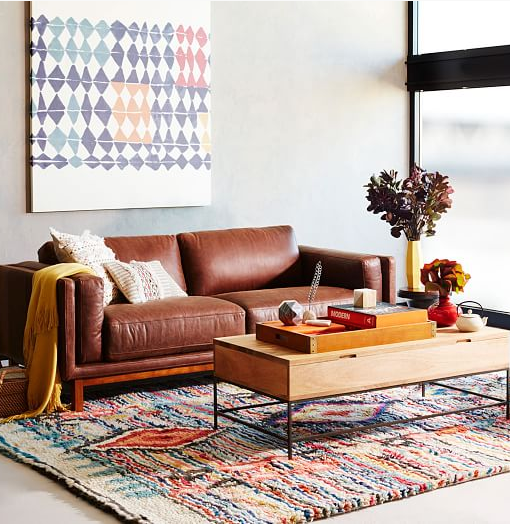 (PC: West Elm)
When accessorizing, pumpkins and other gourds are obvious choices, but why not mix things up with some simple elegance from your backyard.  Literally.  Look to nature for inspiration – autumn berries, pine cones, acorns and branches make great decor when grouped in vases.
Fall is also the perfect time to display earthy pottery you may have lying around the house. Vases, platters, candlesticks or even mixing bowls are perfect toppers for coffee tables, console tables, dinning tables or the window sill.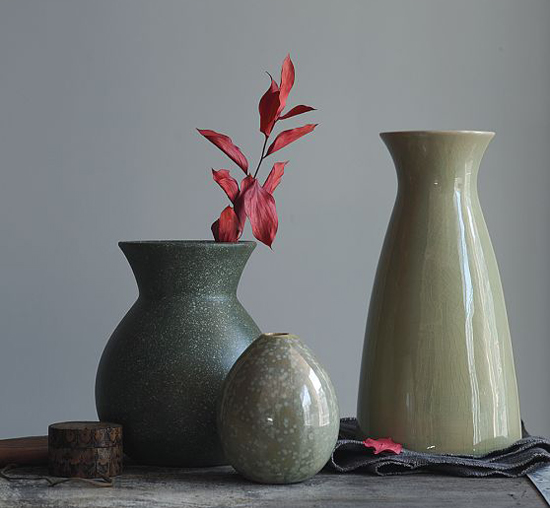 (PC: Style at Home)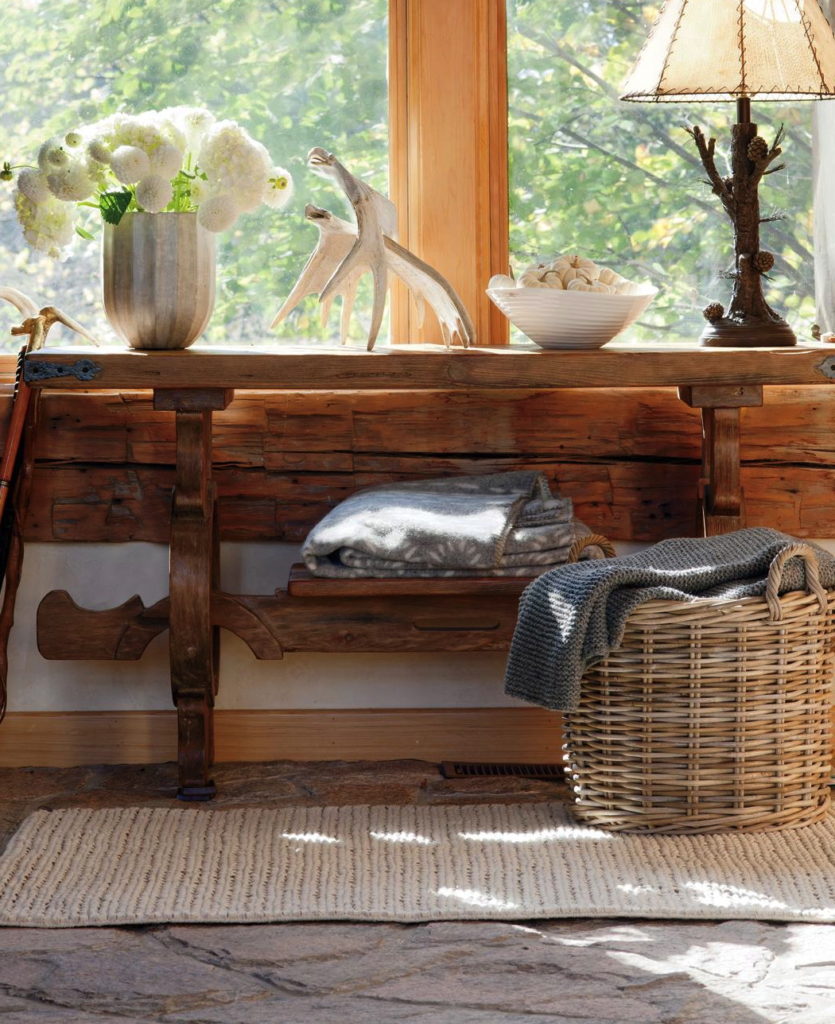 (PC: Style at Home)
And lastly, lighting.  As the days become shorter and darker, lighting become more important than ever.  The addition of dimmers is great way to offer flexibility and easily change up the mood of a space.  When choosing lighting think about what you'll be doing in the space, a cozy nook to read will need a softer lighting solution, than say an office or craft space.  Layer lighting with pot lights, table and floor lamps is also a great way to create ambiance and ensure you're never left in the dark.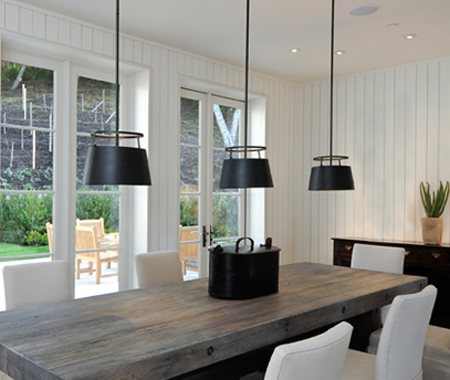 (PC: House and Home)